Car accident injuries run the gamut from minor bruising to serious traumatic brain injuries or even death. If you've been injured due to another driver's negligence, you're entitled to damages for your medical expenses, lost wages, property damage, and pain and suffering.
Parker, Pallett, Slezak & Russell, LLC represents car accident victims on a contingency basis, which means we collect our fees at the end of the case and only if we win. Call now to speak to a car accident lawyer in a free, one-on-one interview.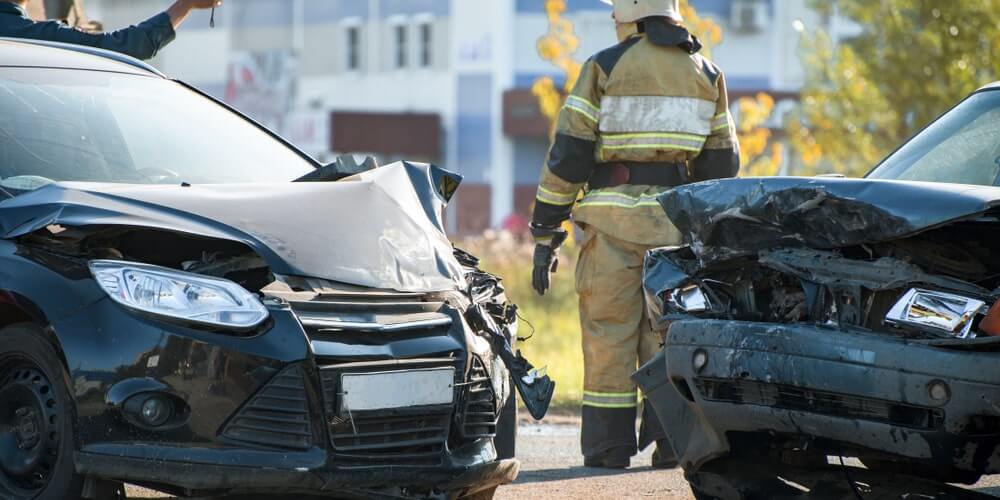 Car Accident Statistics
Motor vehicle crashes are an everyday occurrence in cities like White Marsh. The following annual statistics are based on five-year averages for the state of Maryland. On average, there are:
110,745 motor vehicle crashes every year.
79,238 are crashes involving property damage only.
30,993 crashes that are categorized as injury accidents without fatalities.
514 crashes resulting in 548 fatalities every year.
Regardless of the extent of your injuries, if you've been in a car crash, report it to law enforcement and get medical attention immediately.
What to Do if You've Been in a Car Accident
There is no consistent set of rules for how to handle being involved in a car accident. Every accident is different. However, these tips may help you prevent further injury and recover more rapidly. In addition, they could improve your ability to make a full and fair recovery.
1. Get to a Safe Location
While you may be safer remaining in your car, that's not always the situation. If you have to exit your vehicle, watch for oncoming traffic and avoid standing in the roadway.
2. Call 911
The dispatcher will require your location, direction of travel, a description of the vehicles, the number of injured, and the types of injuries.
3. Ask Witnesses to Remain on the Scene
Many people stop to ensure the police and fire rescue are on the way but don't want to stay longer than they have to. Ask witnesses to remain at the location or take down their contact information.
4. Take Photos or a Video of the Scene
Car accident scenes change rapidly, so document the scene with multiple photographs or a video. From a position of safety, make sure to capture road signs, the position of the vehicles, debris on the roadways, any visible injuries, and anything else of relevance.
5. Allow Rescue to Examine You
Your health and safety are the primary concern. You will not hurt your case by allowing EMTs to examine you on the scene. On the contrary, the information can be helpful. Allow them to transport you to the hospital if necessary. Otherwise, follow up with your doctor as soon as possible.
6. Contact a Car Accident Attorney
Even if you haven't filed a claim, you may hear from an insurance adjuster. That's because they want to settle the case before you can speak to a personal injury lawyer. First settlement offers are typically low, and if you aren't properly represented, they may make a compelling argument to get you to take the fast cash. But you could end up leaving significant sums of money on the table if you accept the offer. Call us before you accept a settlement offer.
Why You Might Need a White Marsh Car Accident Attorney
There are several reasons why it makes good sense to have a car accident attorney in White Marsh representing your case:
A car accident lawyer can properly calculate all of your tangible and intangible damages.
A personal injury law firm has the resources to prove your claim.
Car accident lawyers are professional negotiators. Additionally, they have the ability to litigate your case in a Maryland court if the insurance company won't settle for the full amount.
Attorneys can issue letters of protection, which allows doctors to provide services with the guarantee of getting paid when the case settles.
Personal injury law firms like Parker, Pallett, Slezak & Russell, LLC work on a contingency basis, so you don't have to pay out of pocket for professional legal advice.
If you hire Parker, Pallett, Slezak & Russell, LLC, a professional personal injury attorney in White Marsh will work on your case while you focus on healing from your injuries.
Types of Cases We Handle
As personal injury attorneys, we handle all types of motor vehicle accidents, including:
Car vs. Car Accidents
Commercial Truck Accidents
Motorcycle Accidents
Bicycle Accidents
Scooter Accidents
Pedestrian Accidents
Rideshare Accidents
Mass Transit Accidents
If you've been injured on the roadways of our area, call to speak to a White Marsh personal injury attorney.
Frequently Asked Questions About Car Accidents
The following are some of the most commonly asked questions about car accident injuries that we hear from clients. For answers to your car accident questions, call Parker, Pallett, Slezak & Russell, LLC today.
How long do I have to file a car accident claim?
The statute of limitations in Maryland is three years from the date of a non-fatal accident and three years from the date of death if a subject died in the crash. However, we encourage accident victims to contact us at their earliest convenience. Evidence can be lost over time, and an early start makes a favorable outcome much more likely.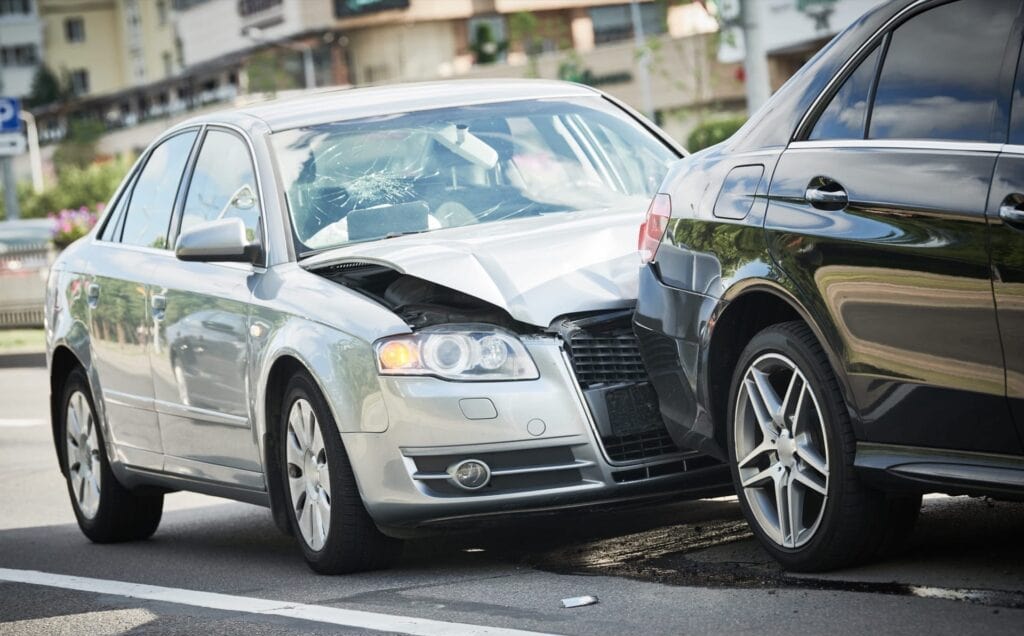 What kind of damages can I claim?
You have the right to recover all economic damages, like medical expenses, lost earnings, property damage to your vehicle, etc. Additionally, you are entitled to pain and suffering damages, which are meant to cover emotional trauma, physical pain, and more. However, Maryland has a cap on non-economic damages.

In some instances, the courts will decide that the actions of the other driver merit additional penalties. Punitive damages are paid in addition to compensatory damages.
White Marsh Personal Injury Lawyers for Accident Claims
At Parker, Pallett, Slezak & Russell, LLC, we represent accident victims in their pursuit of justice. Our top-tier personal injury lawyers take pride in helping accident victims get full compensation for their injuries. Call our office to discuss your claim. All consultations are free, and you're under no obligation to use our services.