After a severe car accident, it can take weeks or even months to recover from your wounds. While recovering from your personal injuries, you probably will be in significant discomfort and may even be suffering emotionally. You'll also have to take time off work and pay for costly medical bills. Because of this, it is likely that your car accident damages have resulted in a significant financial deficit.
If you have been injured in a car accident, you may be entitled to compensation. A car accident lawyer in Cecil County can help you understand your legal rights and options under Maryland law. At our law firm, we have decades of experience helping people get the justice they deserve after being injured in a car accident. Reach out to Parker, Pallett, Slezak & Russell LLC for a free consultation.
What To Expect When You File A Car Accident Claim
Attorneys will investigate the facts of your case, analyze applicable laws, negotiate diligently on your behalf, and aggressively litigate if necessary. Our experienced trial attorneys are prepared to take your case to court if that's what it takes for you to receive fair compensation.
Consultation With Your Car Accident Lawyer
During your consultation, you will provide details of the incident, and we will review the relevant laws to build a strategy for seeking compensation.
Evidence Gathering And Investigation
We may investigate the accident scene or cons mel ultdicaesxpert to establish fault and gather evidence regarding your injuries and other damages.
Negotiation With Insurance Companies
Our team is adept at negotiating with insurance companies to maximize recovery in settlement negotiations and avoid drawn-out litigation.
Litigation
In some cases, negotiations do not yield an agreeable outcome, and it is necessary to take the case to court. Our team is well-prepared to argue your case with compelling arguments that are backed by solid evidence.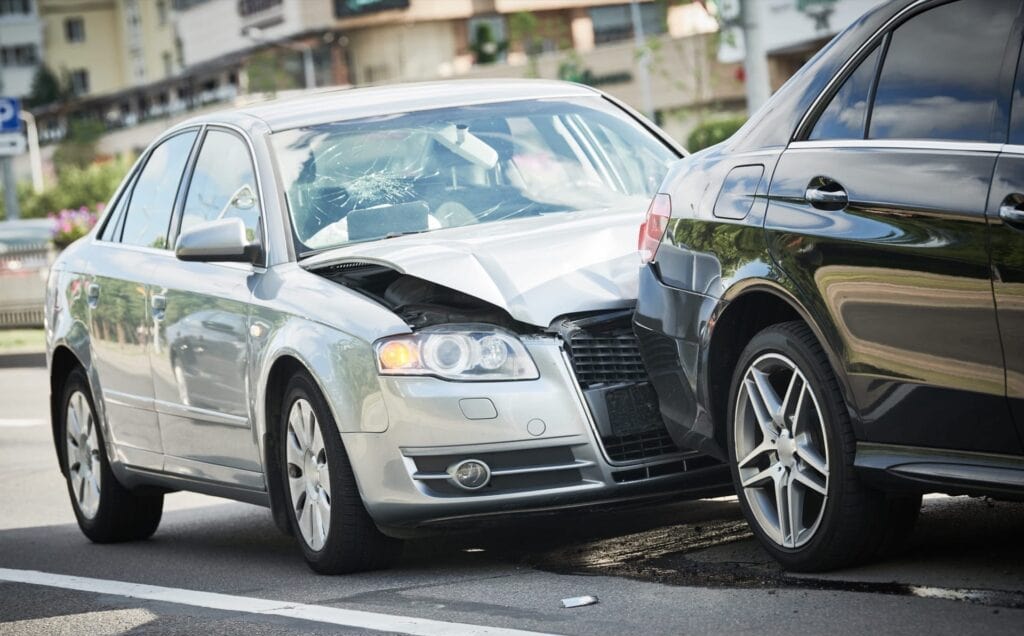 Characteristics Of A Good Attorney
You will need an attorney with the following skillset:
Expertise In Car Accident Law
An experienced car accident lawyer will have extensive knowledge of applicable laws and experience handling similar cases.
Strong Negotiation Skills
Your attorney must know how to negotiate with insurance companies to maximize your recovery.
Litigation Experience
If necessary, your attorney must be prepared to take your case to court and argue on your behalf in front of a judge or jury.
Empathy And Understanding
A good car accident lawyer will always listen to you with respect and empathy and provide straightforward legal advice that is tailored to you.
Organization Skills
Your attorney must have excellent organizational skills and be able to build a comprehensive case file that includes evidence, medical records, and other relevant documents.
Availability
Your lawyer should be available to answer questions and provide updates on the progress of your case.
Calculating Compensatory Damages
Your car accident attorney may calculate the damages you're owed by determining:
The cost of medical bills, both current and future. Your medical bills will be calculated by considering your current medical status, projected medical costs for the future, and any other related expenses. Medical expenses you should include are doctor visits, physical therapy, medication, medical supplies, and hospital bills.

Lost wages due to missing work because of the accident. This includes actual wages and missed opportunities for bonuses or promotions while you were unable to work.

Pain and suffering as an estimate of emotional distress resulting from your injuries. This may include mental anguish due to physical pain, the inability to perform certain activities, or other related issues. Types of pain and suffering you might encounter are grief, shame, depression, anxiety, PTSD, or other forms of emotional trauma.

Property damage if your vehicle was damaged in the accident. You may be eligible for reimbursement for auto repairs. Additionally, any other property damage that occurred due to the accident could also be included. The average cost of property damage after a bad car accident is usually high, so it is important to consult a lawyer who can help you understand the full cost of repairs.

Punitive damages if the driver responsible for causing your injury acted with malice or gross negligence. These are awarded to punish wrongdoers and deter similar conduct in the future.

In some cases, a fatal car accident may lead to

wrongful death damages

. These are awarded to the family of the deceased and can include reimbursement for funeral expenses, medical bills prior to the accident, loss of consortium, lost wages that would have been earned by the deceased person, and more.
The Average Cost Of A Car Accident Settlement In Cecil County
The average cost of a car accident settlement in Cecil County can vary significantly depending on many factors. Compensation can be $10,000 to $100,000 or more. These costs include the severity of your injuries, medical expenses, lost wages, and other damages. Your attorney will be able to evaluate all these components to help you get an idea of what your settlement could be worth.
In general, most settlements are in the thousands of dollars. It is only possible for an attorney to provide a definitive figure by knowing all the details of your case. It is important to find an attorney you trust who will work hard on your behalf to get the best possible compensation for your injuries and damages.
If you have been injured in a car accident, contact a dedicated law firm today for experienced legal representation in Cecil County, Maryland. We understand how overwhelming this time can be and offer compassionate counsel throughout the process so you can focus on healing from your injuries. You don't pay us unless we win your claim due to our contingency fee agreement. Call Parker, Pallett, Slezak & Russell LLC today for a free consultation. Let us help you get the justice you deserve.