One of the most common ways people suffer injuries is through motor vehicle accidents. Unfortunately, despite the frequent occurrence of these collisions, they continue to be a significant cause for concern across Maryland. If you were injured in a car crash caused by someone else's negligence, you may be entitled to financial compensation.
However, do not be surprised if you feel overwhelmed or intimidated at the thought of pursuing your case. You may require the legal guidance and support of a Maryland personal injury at Parker, Pallet, Slezak & Russell, LLC to help you navigate the personal injury claims process and maximize your financial recovery. Contact our office for a free consultation today and learn more about the value of your damages, how to get the most out of your claim, and who could be held accountable for your injuries.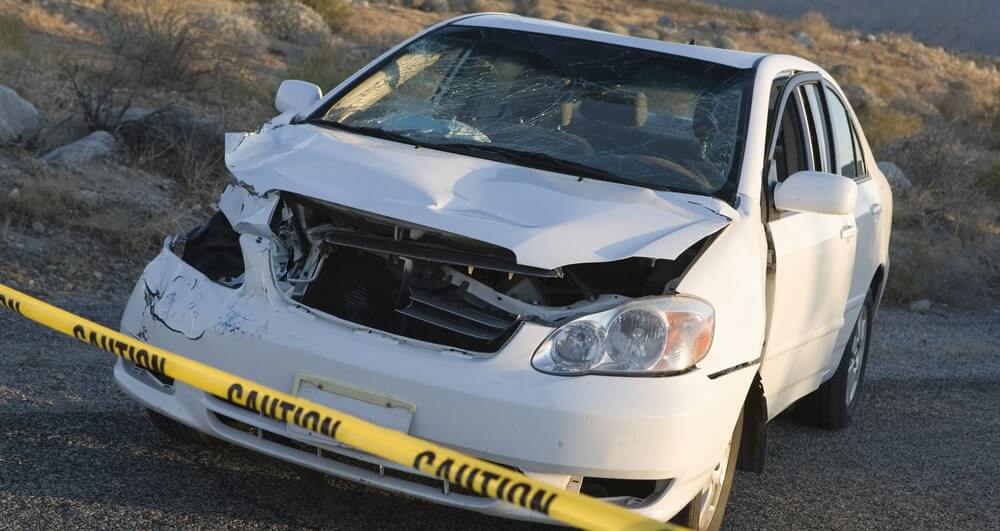 Should You Contact an Attorney for a Maryland Car Accident?
Having our Maryland car accident lawyers working on your case is an invaluable resource. Although there is no legal requirement that states you must have an attorney, our experienced personal injury attorneys can begin building a compelling case against those responsible for causing your injuries while you are healing. At Parker, Pallet, Slezak & Russell, LLC, can maximize your financial compensation and bring liable parties to justice.
You do not have to take our word for it either. Check out our personal injury law firm testimonials and review some of our most notable awards and accolades below to gain confidence in our legal representation:
Selected for inclusion by Super Lawyers
DISTINGUISHED® – Peer Rated for High Professional Achievement
Rated 10 best in Attorney-Client Satisfaction by the American Institute of Personal Injury Attorneys™
Avvo Preeminent Rating
America's Top 100 High Stakes Litigators
You Are Entitled to Maximum Compensation
After being involved in a car accident, you may be curious about pursuing action against the liable party. This way, you do not get stuck covering any of the costs associated with your injuries. However, you may need to cover out-of-pocket expenses, emergency bills, and other costs while you file your claim with the insurance company.
In any case, you have the right to be repaid for the ways your life has been affected. Not only are you entitled to compensation for economic damages but non-economic damages as well. Economic damages include all financial losses whereas non-economic damages describe how your car accident has affected you emotionally and influenced your quality of life.
Here are some of the most common types of recoverable damages in Maryland car accident cases:
Medical Bills
Medical bills can consist of not only your current expenses but future healthcare costs. You should not be compelled to cover even one penny of your medical expenses when someone else is responsible. We are not only talking about the cost of your hospital stay and medical treatment. Some of the most prevalent medical expenses the liable party should cover include:
Diagnostic testing fees
Ambulance bills
Physical therapy
Mental health counseling
Occupational therapy
Medical devices
Prosthetic limbs
Medical equipment
Home accommodations
Home health aides
Prescription medications
Over-the-counter drugs
Future healthcare costs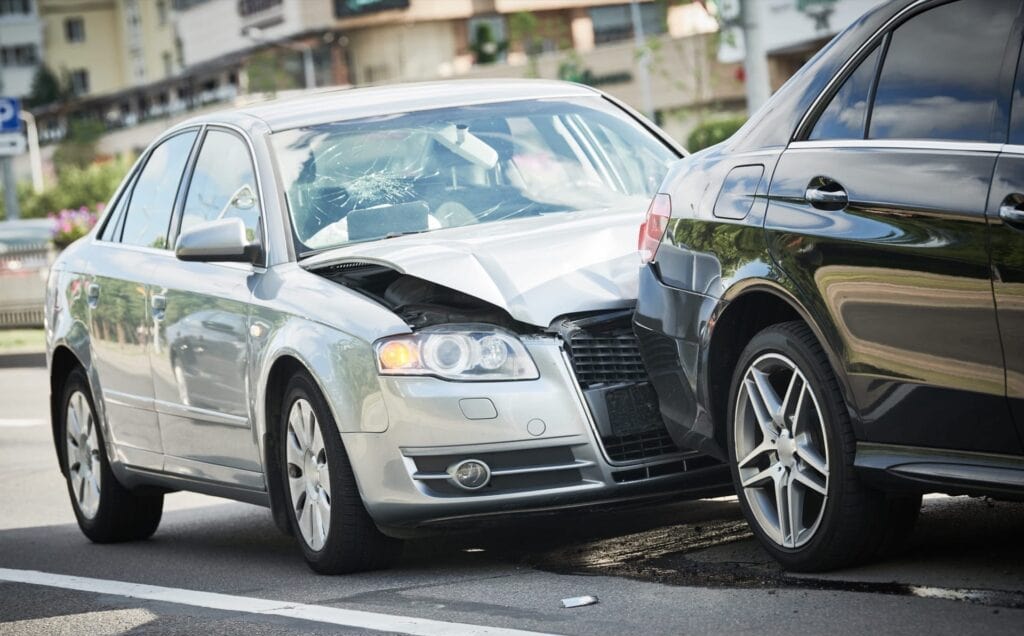 Pain and Suffering Damages
Pain and suffering damages are also commonly known as non-economic damages. They do not have a financial value until your attorney quantifies them. These types of losses are subjective and will influence each person's life differently on a case-by-case basis. However, since pain and suffering damages are often far more impactful than monetary losses, ensuring they are included in the calculations of your car accident claim is crucial.
Some examples of pain and suffering damages include:
Reduced quality of life
Embarrassing skin scars
Permanent disability or disfigurement
Inconvenience
Mental anguish and emotional trauma
Loss of consortium, including intimate spousal relations
Loss of protection and guidance
Loss of advice and support
Damage to your personal or professional reputation
Loss of companionship and love
Shame, indignity, and shock
Fear, anticipation, and apprehension
Lost Income and Employee Benefits
One of the damages you might experience immediately after your car accident is a loss of income and employee benefits. When your injuries prevent you from being able to continue working, you may find it difficult or impossible to continue providing for yourself and your family. Without a source of income, especially if you live paycheck to paycheck, you may immediately feel the fall out of your lost wages.
If your employer terminates or demoted you, you may also lose out on:
Paid or sick time off
Vacation pay
Bonuses
Increases to your salary
Employer-provided health insurance
Retirement savings and 401(k) contributions
Who Is Liable for Causing Your Maryland Car Accident?
One of the first responsibilities our Maryland car accident attorneys will take on is figuring out who is liable for causing your collision and resulting injuries. Identifying the at-fault party is critical, as they will be obligated to compensate you for your losses. Some of the parties who could share the blame for your injuries include:
Negligent drivers: When unsafe driving contributes to your injuries, the driver who hit you can be held accountable for your damages. Some examples of negligent driving could include distracted, drunk, drowsy, drugged, aggressive, and reckless driving. Additionally, any traffic violations, including failure to yield or stop, speeding, and tailgating, could also be considered negligent driving.
Dram shop and social hosts: According to Maryland social host liability laws under CR § 10- 117(b), dram shops and social hosts could be held accountable when they serve or sell alcohol to a visibly intoxicated patron who goes on to cause a collision. Social hosts can be held accountable most often in cases where teen drivers are involved in drunk driving accidents. If adults allowed these minors to consume alcohol they could be held accountable for victim's damages.
Auto parts designers and manufacturers: When motor vehicle parts are defective or malfunctioning, the parts designers and distributors are frequently held accountable. However, safety inspectors, maintenance workers, and auto technicians can also share liability.
Government agencies and municipalities: If you are involved in a car accident, the municipality where your accident occurred may share the blame if your injuries were caused by a failure to maintain the safety and integrity of the roads. For example, if there is a large pothole in downtown Baltimore, and the city failed to repair it despite numerous complaints, the city could share the blame. Government agencies and municipalities are frequently held accountable for accidents caused by missing street signs, a failure to repair traffic lights or install lamps, and failure to properly secure construction zones.
These are just a few examples of common causes of auto accidents in Maryland and potentially liable parties. You can expect your car accident attorney to carefully examine the specific details of your crash so we can identify all parties who contributed to your injuries.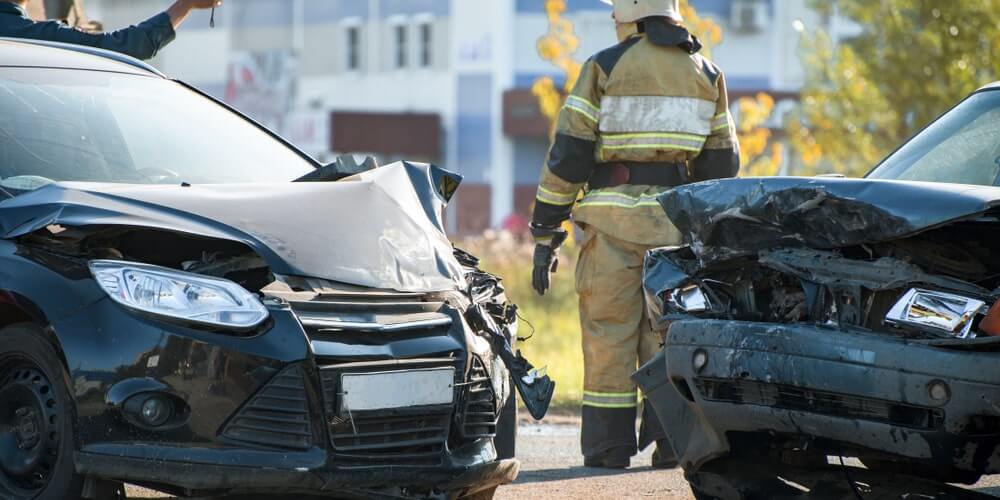 When to File a Car Accident Lawsuit in Maryland
To file a car accident lawsuit in Maryland, your personal injury attorney must show someone else was responsible for causing your injuries. Your losses must have had an impact on your life for your claim to be successful. To meet the burden of proof, which is based on a preponderance of the evidence, your attorney must show the elements of negligence are met as described below:
Duty of care
Breach of duty
Causation
Damages
How Maryland Car Insurance Claims Work
One of the top ways to recover compensation after a car accident in Maryland is by filing a claim with the insurance company. It is important to understand how Maryland car accident claims work before you head into negotiations with the insurance company. Otherwise, you may be taken advantage of.
Minimum Auto Insurance Requirements
Maryland is a fault state for car accidents. This means the at-fault party is responsible for covering the costs of the victim's damages. You'll file a car accident claim with the other driver's insurance company. All motorists are obligated to purchase minimum amounts and types of auto insurance coverage under MD Insurance T. 19, Subt. 5 § 19–504. These include:
$30,000 per person in bodily injury liability coverage
$60,000 per accident in bodily injury liability coverage
$15,000 per accident in property damage liability coverage
Motorists are encouraged to purchase uninsured and underinsured motorist coverage, which will provide protection when they are involved in a collision with an under or uninsured driver. It may also be in your best interest to increase your auto insurance premiums, as these minimum amounts are unlikely to cover the victim's damages if you are responsible for causing the accident.
Other types of auto insurance coverage motorists may have added to their policies include:
Rental car coverage
Glass insurance
Comprehensive
Collision
Gap insurance
Insurance Company Tactics
Unfortunately, dealing with the insurance company is one of the most challenging aspects of the Maryland car accident claims process. Insurance adjusters utilize many tactics to further their companies' financial interests. Many car accident victims are shocked to find out insurance companies care little about their damages and more about making sure the insurance company pays out as little as possible on their claim.
Some of the most unscrupulous insurance tactics you may be subjected to include:
Unfair allegations of shared liability
Delayed claim processing
Pre-existing conditions challenges
Unjust claim denials
Misrepresentation of policy limits
Low settlement offers
Fast settlement offers that are far less than the claim's value
The best way to protect yourself from being taken advantage of by greedy insurance companies is to have your Maryland car accident lawyer negotiate for you. When the insurance company contacts you and asks you to give them a statement, direct them to your car accident attorney. This way, nothing you say can be used against you. When you have the insurance company contact your attorney, you are showing them how seriously you are taking your case. This may be enough to get them to offer you fair compensation for your damages.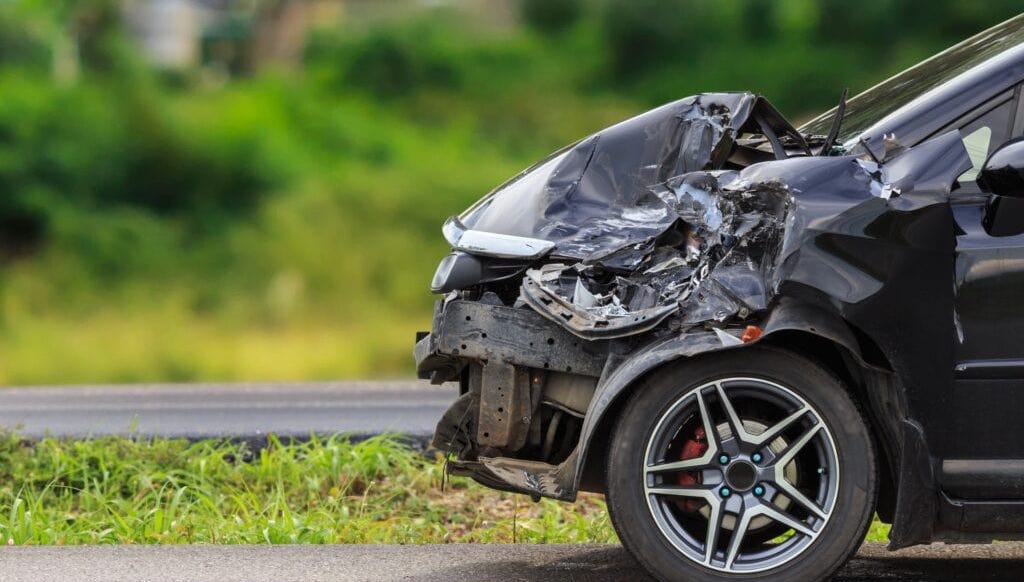 What Insurance Settlements Cover
Many car accident victims believe they can get through the claims process and obtain an insurance settlement. While insurance settlements may be possible, they are often not enough to fully cover a victim's damages. As previously mentioned, the amount of coverage the policyholder purchased will determine how much you were covered through your insurance claim. If the driver that hit you only had a mandatory minimum amount of coverage under Maryland auto insurance laws, this may not be enough to cover the total value of your claim.
Furthermore, liable drivers are only required to have bodily injury and property damage protection coverage. This means the insurance company will not see you for any other types of losses. If you hope to maximize the compensation you recover, filing a civil lawsuit against the at-fault party may be your best option.
Most Common Injuries to Sue For After an MD Car Accident
After being involved in a car accident, you may be wondering whether you have the right to take legal action against the liable party. If you are hesitant to file your personal injury claim because you are worried your injuries are not severe enough, you can rest easier. Your ability to file a lawsuit is dependent on the extent of your injuries, not the type of injuries you've suffered.
However, we do see specific types of injuries more often in Maryland car accident cases than others. Some examples of these injuries include:
Contusions and abrasions
Traumatic brain injuries
Concussions and penetrating brain injuries
Soft tissue injuries, including whiplash
Neck injuries and back injuries
Arm and leg injuries
Facial and dental injuries
Spinal cord injuries, including paralysis
Loss of limbs
Onset of post-traumatic stress disorder (PTSD)
Lacerations and sepsis
Organ failure and internal bleeding
Herniated discs
If you have been diagnosed with a traumatic brain injury or another type of injury related to your car accident and you do not know whether you have grounds for a lawsuit, be sure to contact our car accident lawyers to discuss your injuries and their impact on your life further.
Maryland Car Accident FAQ
The car accident claims process is notoriously complex and can be overwhelming while you are still in the throes of your recovery. It is normal to have unanswered questions regarding how the car accident claims process works, who is at fault for your injuries, and what your next steps should be.
For that reason, our we have answered some of the most commonly asked questions about Maryland car accidents and insurance claims below. If you have additional questions or concerns do not hesitate to contact our office to schedule your free consultation today.
What is the average settlement for a car accident in Maryland?
Unfortunately, there is no average settlement for a car accident in Maryland. Although you could certainly take the lowest-value and highest-value settlements and do the math to obtain an average, the results would be dramatically skewed. Every person's case is different. The value of one car accident claim can be vastly different from another person's case.
If you are interested in finding out more about how much compensation you could be awarded, consider the total value above your out-of-pocket or financial losses combined with the amount of compensation you might be awarded for non-damages. You can rely on your car accident lawyer's calculations after we have reviewed the specific circumstances of your case.
What are most lawyer fees for a car accident?
It is difficult to say how much you could need to pay your Maryland car accident attorney for representing you in your car accident case. However, you will not need to put any money down as a retainer. Nor will you need to cover the costs associated with filing a car accident lawsuit. For example, if we need to take depositions from witnesses, this will cost money. When you file a lawsuit in civil court, there will be court filing fees. We may also need to hire experts, such as accident reconstructionists to review the evidence and draw up reports to support your case.
When you work with our car accident attorneys, you get to pursue your case on contingency. This means your attorney's fees are contingent upon winning your case. If we do not win, we do not charge anything for our services. If we do win, a percentage of your winnings will cover your attorney's costs. We can discuss the specific percentage of your contingency agreement when we review the details of your car accident claim. The more complex your car accident case is, the more you can expect to pay in attorney's fees.
Can you sue for a car accident in Maryland?
You have the right to file a Maryland car accident lawsuit if the conditions are right. You may have the authority to file a lawsuit anytime someone else is responsible for causing your car crash and subsequent injuries. Your Maryland auto accident attorney will need it to prove the elements of negligence are met. Since all motorists have an obligation to the safety and well-being of themselves and other drivers on the roads, if someone else strikes you, you may have the right to hold them accountable.
Since Maryland is a fault state, the liable party will be expected to cover the costs of your damages. You can file a claim with their insurance company to recoup some of these losses, but if the liable party is uninsured or does not have enough coverage to completely cover the costs of your damages, filing a personal injury lawsuit may be the only way to maximize your payout.
How long after an automobile accident can I sue in Maryland?
Maryland personal injury laws are quite friendly toward car accident victims compared to other statutes of limitations across the United States. According to Md. Code, Cts. & Jud. Proc. § 5-101, car crash victims have a maximum of three years from the date of the accident in most cases before the statute of limitations runs out. There are several circumstances in which the statute of limitations may be temporarily paused.
For example, if your child suffered car accident injuries, the three-year statute of limitations may not begin until they reach 18 years of age. If your car accident injuries were diagnosed in the days, weeks, or months after the auto crash, the statute of limitations may not begin until the day you discovered or should have discovered your injuries. It is easy to see how the statute of limitations can be complex or unclear. It is crucial to ensure your car accident attorney files your claim before this deadline, otherwise, you can expect the Maryland civil court system to refuse to hear your case. In this way, you will forfeit your right to total compensation for your damages.
What will happen if I'm accused of sharing fault for the accident?
If you are accused of sharing responsibility for the car accident, it is crucial you notify your personal injury attorney as soon as possible. Maryland has some of the strictest shared liability laws in the country. While most states follow comparative negligence systems, Maryland uses a contributory negligence system. This means if you are partially responsible for causing the accident or the injuries you sustained, you are barred from recovering compensation from the liable party and civil court.
For this reason, many defendants and insurance companies will make unjust claims of shared liability in the hopes of reducing their financial obligations. For example, if you were distracted while arguing with a passenger in your car when you were T-boned by a drunk driver, your distracted driving would be considered shared liability, preventing you from recovering the compensation you otherwise were entitled to. It is common for insurance companies and liable parties to attempt to capitalize on contributory fault laws so they can protect their own financial interests. It is imperative that you have an experienced motor vehicle accident attorney on your side who will ensure fault in your Maryland car accident claim is accurately evaluated.
Helping You Rebuild & Recover After a Serious Auto Accident
Your car accident injuries may have a lasting impact on your life. Do not get stuck covering the costs. The liable party should compensate you for every loss so you have the greatest chance of recovering from your injuries and avoiding financial ruin. Do not let the insurance company or those responsible for causing your injuries take advantage of you during this difficult time.
Bring them to justice when you contact our personal injury lawyers at Parker, Pallet, Slezak & Russell, LLC. Our Maryland personal injury lawyers will meet with you during a free consultation and determine what your next steps should be. Get started today by calling our office or filling out our online contact form.