When you're in a car accident, it feels like the world around you has shattered to pieces. Your car may be damaged beyond repair. You and your loved ones may suffer extensive injuries. Where do you go from here?
Turn to a car accident lawyer in Perryville to ensure fair compensation. With Parker, Pallet, Slezak & Russell, LLC, you have a law firm in your corner that can stand up to the insurance companies and seek justice when another person's negligence has left you in the lurch.
There are no fees unless we win, and we offer free initial consultations. If you or someone you love has suffered injuries, property damage, and other losses from a car accident that was caused by a negligent driver, contact us today.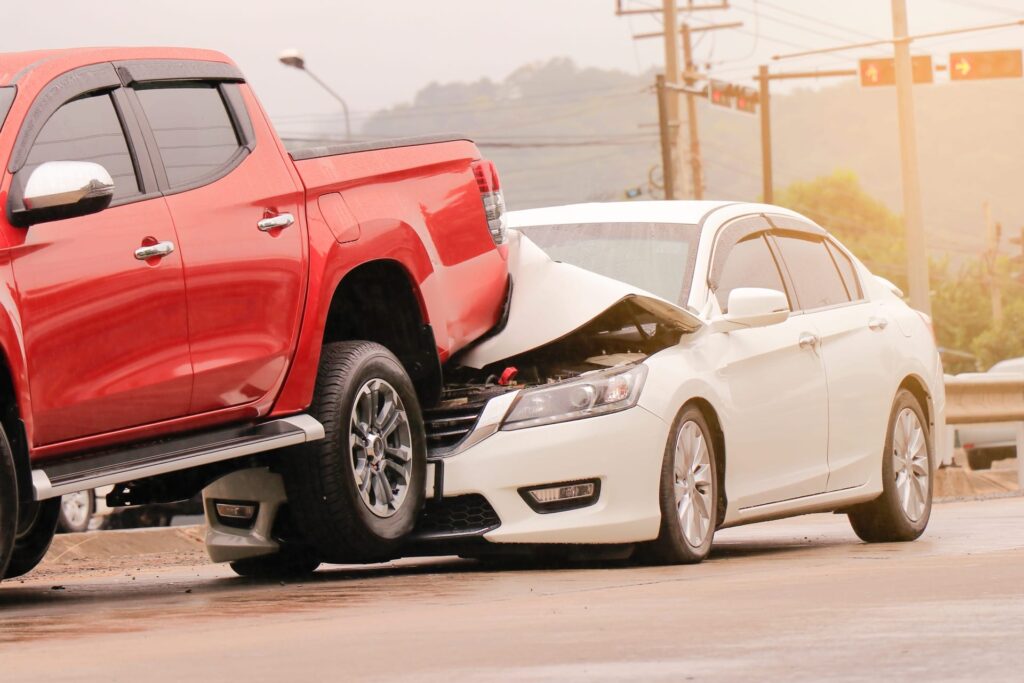 Maryland Car Accident Statistics
Maryland is a dangerous state for driving. It ranks 4th for at-fault accidents in the country, which means these accidents happen 30% more often. The figure below shows how Maryland compares to other states when it comes to car crashes. It reveals that 13.22% of drivers in this state have a prior accident on their record.
With statistics like these, it's unfortunately a sad fact that at some point, you could wind up entangled in a car accident. If someone else caused that accident, it is imperative that you seek representation from a car accident attorney in Perryville, MD, to get you the full compensation you deserve for your damages. Contact Parker, Pallet, Slezak & Russell, LLC at 443-234-0374 to discuss your case.
Common Car Accident Injuries
In Maryland, your personal injury lawyer in Perryville at Parker, Pallet, Slezak & Russell, LLC can help you get the compensation you're entitled to for your injuries. These are the most common injuries we encounter in car accident cases:
Whiplash
Whiplash is what happens when the muscles and ligaments in your neck get stretched and strained. It's a common injury in motor vehicle accidents and can be very painful, though the effects are generally not long-term.
Back and Neck Injuries
When accidents happen, the force of the impact sends your body in different directions. Many people don't notice that they're injured immediately following an accident. It's important to seek medical attention after a car accident, even if you think you're fine. Serious injuries may present themselves in a day or two, and if not treated, can lead to more severe damage.
Concussions
Another car accident injury that occurs often is a concussion. If you are confused, have memory problems, can't seem to understand things, or have unusual sleeping patterns, you may have this type of head injury.
Traumatic Brain Injuries
With a traumatic brain injury or TBI, it is imperative to seek medical treatment immediately. You should be attentive after an accident and if you notice you have a severe headache that doesn't go away, numbness, weakness, vomiting, slurred speech, or sometimes lose consciousness, you'll need to go to the emergency room.
Make sure you contact your car accident attorney in Perryville at Parker, Pallet, Slezak & Russell, LLC, to work on your behalf in recovering compensation.
Spinal Cord Injuries
Trauma to your spinal cord can result in paralysis. Those that are paralyzed in a car accident caused by a negligent driver may be unable to work at their former capacity again. Aside from huge medical bills and lost wages, the emotional anguish from this situation may last a lifetime. Contact our car accident attorneys today to get justice.
Broken Bones
Broken bones are also common in car accidents due to the force of the collision. Seatbelts and airbags, while designed to protect, can also harm automobile occupants. Broken ribs, arms, legs, ankles, and facial bones are the most common body parts that can get injured in a crash. Even after they heal, they can leave lasting pain in their wake. Consult with Parker, Pallet, Slezak & Russell, LLC if you have suffered bone fractures in a car accident.
Internal Injuries
In car accidents, some injuries may have no visible wounds on the outside. Internal injuries are quite common when crashes occur at high speeds. If your medical evaluation finds that you have suffered from internal injuries, you may need to go into surgery. Contact a car accident attorney in Perryville at 443-234-0374 today.
Facial Injuries
After a car crash, you may be unable to talk, chew, or swallow. Your eyes could suffer permanent vision impairment, or you could have scarring or disfigurement that will impact the rest of your life. Our attorneys will work tirelessly to pursue justice for your losses and recover fair compensation.
Burns
With high-impact collisions, an explosion of fire, hot fluids, chemicals, or steam may cause life-altering burns. You'll need multiple surgeries along with a lengthy hospital stay to recover. Even then, you may still experience intense pain during your long road to recovery. Don't let a negligent driver put you into debt due to their careless mistakes. Parker, Pallet, Slezak & Russell, LLC will be with you every step of the way.
Lacerations
While motorcycle accidents can cause road rash, cuts, scrapes, and punctures, so can accidents in passenger vehicles. Broken glass from windows, pieces of metal, and being thrown to the pavement can lead to serious injuries. You need a car accident lawyer in Perryville to look after you while you work on recovering your health.
Post-Traumatic Stress Disorder
No matter the physical injuries you sustain in a car accident caused by a careless driver, the traumatic effects it can have on your mental health can last for years. You may have flashbacks, trouble sleeping, become easily startled, and find it hard to move on with your life.
Contact a Car Accident Attorney in Perryville, MD
You need a personal injury lawyer in Perryville who understands the trauma that is caused by an auto accident. For this reason, you should contact Parker, Pallet, Slezak & Russell, LLC for a free consultation. There is no fee unless we win, and we will work tirelessly to help you through this difficult time. Call us today at 443-234-0374.