Being involved in any car can be a serious disruption to your life, but if you've been injured due to the negligence of another, you shouldn't be responsible for paying for your injuries. In fact, you may be entitled to compensation for your medical expenses, lost wages, property damage, and pain and suffering.
Parker, Pallett, Slezak & Russell, LLC represents car accident victims on a contingency basis. That means that you don't have to pay out of pocket for our professional legal advice. Call today for a free consultation.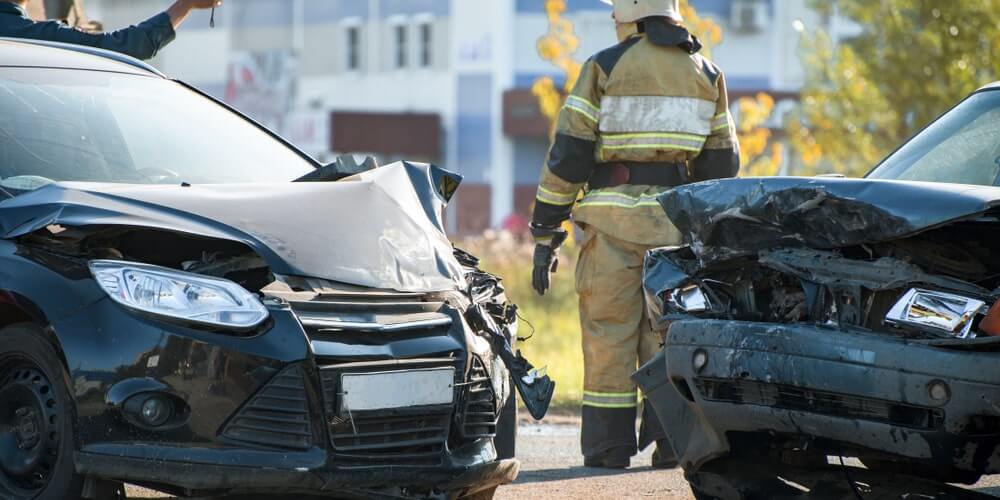 Car Accident Statistics
According to the state's Zero Deaths Maryland site, these are the 2021 crash statistics for all of Maryland:
Total Crashes: 115,441
Property Damage Crashes: 80,259
Injury Crashes: 34,664
Fatal Crashes: 518
This means that over 30% of all crashes have reported injuries or a fatality. If you're one of the thousands of travelers who have been injured in a car accident, contact a car accident attorney in Baltimore County today!
What to Do if You've Been in a Car Accident
The moments after the initial impact are critical. The next steps you take can help bolster your case and keep you safe.
Get to a Position of Safety
If you're in danger, it's essential that you get to a safer place. Exit your vehicle with caution or remain inside if it's safe to do so. If necessary, move your vehicle away from the hazard. Otherwise, leave it in place.
Summon First Responders
Call 911 to get police and fire rescue workers to the scene. The dispatcher will need to know the location, direction of travel, description of the vehicles, the number of injured parties, and the nature of the injuries. If you don't know the exact location, use geographic indicators, like the name of a business.
Talk to Witnesses
Eyewitnesses can be invaluable when it comes to determining liability. Ask witnesses to remain on scene or get their contact information. If they leave before you can speak to them, take a picture of their license plate. Our legal team can track them down later.
Take Photographs
Accident scenes change rapidly, so it's important to document the way they look at the time of the incident. From a position of safety, take pictures of the vehicles, debris on the roadway, geographic indicators, visible injuries, etc.
Get Medical Attention
Allow the EMTs to examine you on scene even if you feel fine. If they recommend taking you to the ER, accept the ambulance ride or drive yourself there if you can. In any event, always follow up with your personal physician.
Don't Accept an Initial Settlement Offer
Even if you don't make an insurance claim, you may be contacted by an insurance adjuster. They have the incentive to get you to accept a settlement offer before you speak to an attorney. While the money may be tempting, accepting an initial settlement offer can be a big mistake. You have no way of knowing the extent of your damages that early, but if you accept a settlement, the insurance company will require you to sign a waiver of liability that will prevent you from pursuing further damages.
When You Need an Attorney for a Car Accident
You may think that involving an attorney in our accident is an overreaction, but if you have injuries, you probably should speak to an attorney about your damages. An attorney will examine your car crash case and determine whether or not it's worth pursuing a claim.

In order to have a viable case, your accident must meet the following four criteria:
Duty of Care – Did the at-fault driver have a duty of care to you?
Breach of Duty – Was there a behavior that breached the duty of care?
Causation – Did the breach of duty cause the accident?
Damages – Did you suffer injuries or sustain property damage?

If the answer to these four questions is yes, you should contact a car accident lawyer to pursue your claim.
Cases Our Car Accident Law Firm Handles
In addition to representing individuals involved in car vs. car cases, we also represents clients who have been involved in the following types of crashes:
Commercial Truck Accidents
Motorcycle Accidents
Bicycle Accidents
Pedestrian Accidents
Rideshare Accidents
Mass Transit Accidents
Scooter Accidents
Car Accident FAQ
These are some of the most commonly asked questions overheard by our car accident attorneys. For specific answers to your questions, contact us to speak to an attorney about your car accident case for free.
If I have minor injuries, do I really need to use an attorney?
The decision to hire an attorney is yours, but in order to negotiate a full settlement, you'll probably require the services of a car accident law firm. Our car accident law experts will provide you with a free, no-obligation consultation. At the end of that meeting, you can decide whether or not you need a lawyer.
How long will it take to settle my case?
While every case is different, a settlement can take up to a year or more. Factors that can affect the length of a case include the amount of damages, the extent of your injuries, and the degree of evidence in your favor.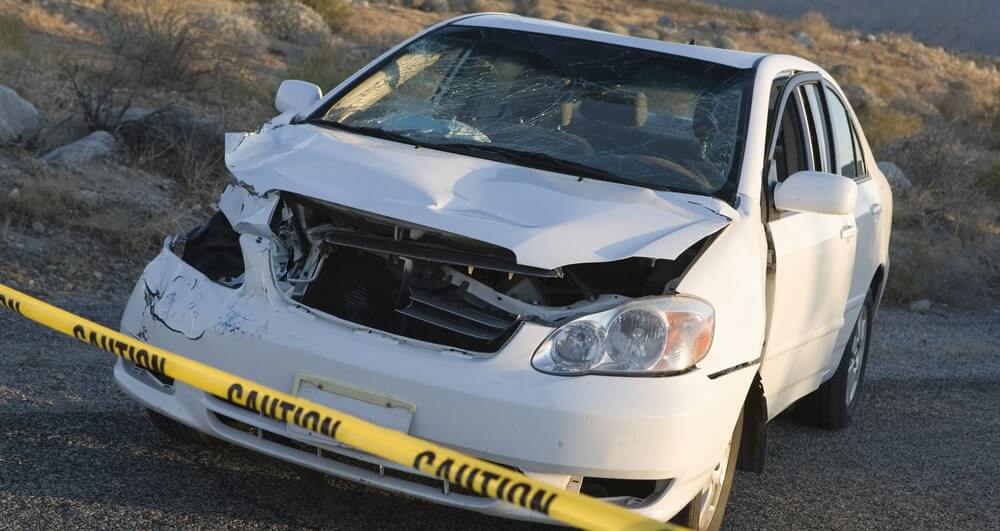 How long do I have to submit a claim in Maryland?
Maryland allows three years after the date of the accident to bring a lawsuit against the negligent party. In wrongful death cases, the three-year limit begins on the date of death. If you wait longer to file, you will not be able to sue for damages, and your insurance claim is likely to be rejected.
Personal Injury Lawyer for Baltimore County Car Accident Victims
If you're experiencing injuries after a car accident, you need to move quickly. Even with a three-year statute of limitations, the evidence in your favor could go stale. Contact Parker, Pallett, Slezak & Russell, LLC, a car accident attorney in Baltimore County.
We will represent you on a contingency basis. Call today to discuss your case with a professional car accident attorney.