A car accident can become a very complex matter in seconds. However, you and your family could be left to deal with medical bills and the residual effects of your personal injury for months, years, or the rest of your life.
The Essex MD injury lawyers at Parker, Pallett, Slezak & Russell can educate you about how to recover compensation under the state personal injury law or file a car accident claim. Speak with one of our adept car accident lawyers right away if you or a loved one has been harmed in a car crash.
We understand and protect your personal injury rights. Call our personal injury firm today at (443) LAWYERS for your free consultation with an experienced car accident attorney.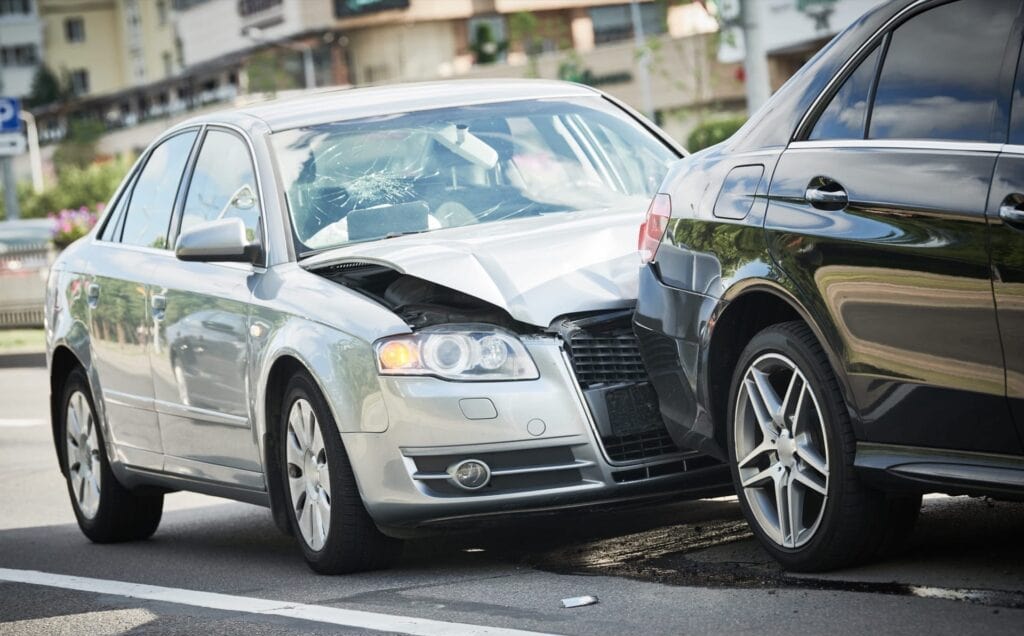 Car Accident Lawyers Can Help
An MD accident lawyer at PPS&R, in addition to filing car accident claims, can also help victims seek compensation for the following:
Truck accident
Motorcycle accident
Bicycle and pedestrian accident
Train accidents (Amtrak, commuter trains)
All-terrain vehicle (ATV) accidents
Wrongful death
Medical malpractice
Our Essex car accident lawyers can help you recover damages when you've been involved in the following types of motor vehicle accidents caused by the other party's negligence:
Drunk driving accidents
Accidents caused by uninsured or underinsured drivers
On-the-job auto accidents
Rear-end collisions
T-bone accidents
Head-on collisions
Hit-and-run accidents
Rollover accident
Accidents in construction zones
Unsafe/dangerous road accidents
Distracted driving accidents
Our team of Essex, MD accident attorneys can advocate with the insurance company on your behalf and handle car accidents, trucking accidents, motorcycle accidents, and wrongful death claims. Please contact our personal injury lawyers at (443) LAWYERS for a free initial consultation. We only charge fees for your personal injury claim once we win for you.
Damages in Essex, MD Car Accidents
Personal injury lawyers help victims to recover financial compensation for the following damages when they've been involved in car accidents caused by someone else's negligence:
Accident injuries
Medical attention
Soft tissue damage
Lost wages
Property damage
Medical bills
Each negligent driver or party involved in your Essex, Maryland accident is responsible for your accident expenses. When you've experienced accident injuries, it's imperative to seek medical attention. Injury victims are often entitled to damages when they suffer injury.
Common Car Accident Injuries
When drivers, passengers, and pedestrians are involved in collisions, they could sustain different kinds of car accident injuries. Your MD car accident lawyer typically categorizes these injuries into two different categories:
Impact injuries occur when a passenger strikes any component of the interior of the car or is thrown from the car and strikes the ground or other objects. For example, if a driver sustains a head injury when their head hits the side window, this would be an example of an impact injury.
Penetrating injuries occur when loose objects flying around the vehicle strike the passenger. An example would be a window shattering and cutting a collision victim.
The experienced personal injury attorneys with The Parker Law Team are familiar with both types of injuries. All of your injuries must be accurately diagnosed by a medical professional so they can be documented when you pursue compensation for damages resulting from the crash. The more severe the injury, the more money you may be entitled to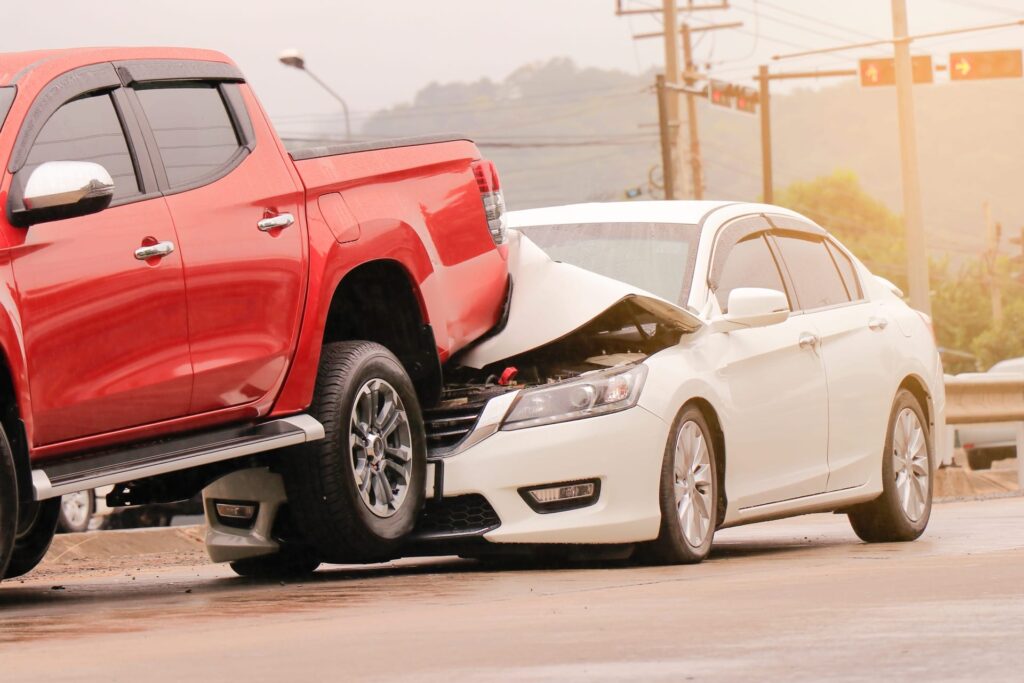 Essex, MD Car Accident Deaths
Some motor vehicle accidents in Essex, Maryland are tragic and fatal. When victims succumb to car accident injuries, surviving loved ones may be able to pursue a wrongful death claim to gain compensation from the other driver, according to Maryland law. However, every family member may not be entitled to compensation.
The following people can sue for wrongful death if their loved ones succumb to fatal car accident injuries:
A surviving spouse
Surviving parents
Representatives of the estate of the deceased
An Essex, MD car accident lawyer can help you recover the available compensation, including the loss of the deceased's wages, loss of companionship and support, funeral costs, medical expenses, and pain and suffering.
Essex, Maryland Car Accidents FAQs
If you've been injured in a car accident, The Parker Law Team has a rich history of representing individuals in personal injury cases, workers' compensation claims, and car accidents in Baltimore County and the surrounding area. Call (443) LAWYERS to speak with a Personal Injury Lawyer in Maryland, or read on for answers to common questions:
How Can a Personal Injury Lawyer Help With My Case?
Personal injury attorneys handle various types of cases, including car accidents, motorcycle crashes, premises liability, medical malpractice, and more. Our injury lawyers provide the following services:
Inform you about your rights under Maryland personal injury laws and develop a strategy to protect your rights, and seek compensation for your damages.
Help you throughout the process, including filing claims on your behalf and working to obtain a just settlement.
Handle case investigation and discovery by gathering evidence and interviewing witnesses to establish the other party's fault and liability.
Negotiate with insurance companies on your behalf to prevent any mistakes that could harm your claim and recover maximum compensation.
Evaluate settlement offers and ensure you receive fair compensation. Challenge insurance companies that offer lowball settlements and advocate for fair and just compensation.
Represent you in legal proceedings, including filing lawsuits, participating in mediation, and going to trial. Our attorneys build a custom presentation to help you make a full financial recovery after your car accident losses.
Provide additional support after the proceedings by collecting the settlement money and handling any necessary post-trial motions.
Working with a personal injury attorney can bring you peace of mind, allowing you to focus on recovery while they handle the complexities of your case. Speak with one of our attorneys today about how a lawyer can be helpful for your Essex car accident injury case.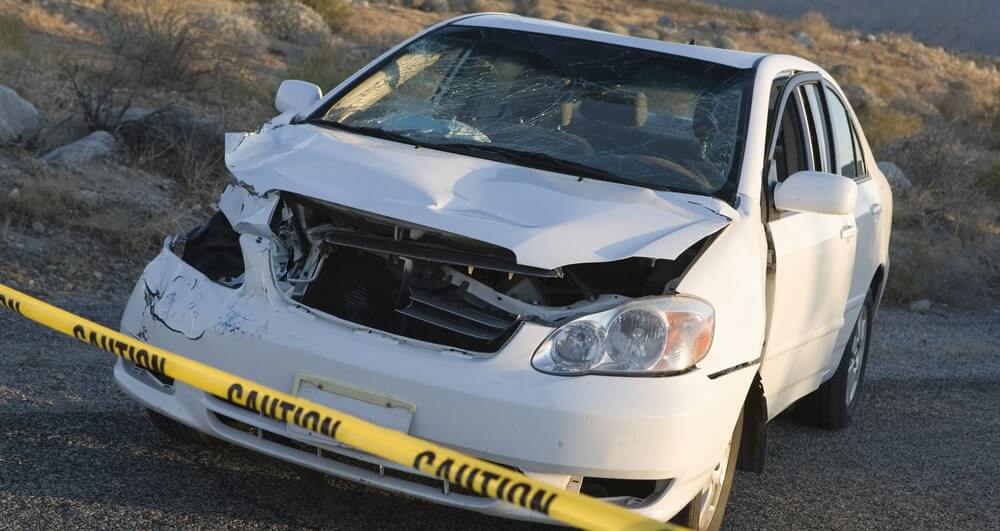 How Long Does It Take To Settle a Car Accident Case in Maryland?
The length of time it takes to settle a personal injury accident case in Maryland will vary depending on the severity of the injuries, the number of damages claimed, and whether or not the parties involved can settle without going to court. It can take a few months to a year or more to settle a car accident case in the Baltimore area.
When parties settle, the process can be relatively quick. However, if the case goes to court, it can take longer to resolve. If you have been involved in a car accident in the MD area, it is important to speak with an experienced Maryland car accident lawyer as soon as possible. A lawyer can help you understand your rights and protect your interests.
How Long Do I Have to File an Insurance Claim in Maryland?
In Maryland, the specific time limit for filing your insurance claim will vary depending on the type of claim you're filing. The following are the most common types of claims in Baltimore County, Maryland, and their corresponding time limits:
Personal Injury Protection (PIP) claims protect those who have been injured in a car accident by providing personal injury protection benefits. Victims generally have one year from the date of the accident to file these types of claims in Maryland.
Property Damage Claims provide compensation for damage to your vehicle, and the time limit is typically three years from the date of the accident.
Third Party Liability Claims- claims against the at-fault driver liable for the collision, the time limit is typically three years from the date of the accident.
Uninsured/Underinsured Motorist Claims- are claims filed under your insurance policy to protect you if involved in an accident with an uninsured or underinsured driver. This is considered a contractual matter and the time to file suit is within three years after the insurance company failed to honor its commitment to pay.
Injury lawyers work to ensure that you comply with the required time limit. Your attorney can contact your insurance company as soon as possible after an accident to initiate the claims process. Injury lawyers can provide you with information and guide you through the steps to file your claim. Sit down and discuss your car accident cases in a free consultation today.
What Is the Hit and Run Law in Maryland?
In Maryland, the hit-and-run law is outlined under the Transportation Article of the Maryland Code, specifically Section 20-102. This law requires that individuals involved in a motor vehicle must:
Stop at the scene of the accident
Provide identification and contact information
Render reasonable assistance, especially if someone is injured in the accident.
Failing to follow these obligations could result in criminal charges. In Maryland, leaving the scene of an accident involving property damage or bodily injury is a misdemeanor. Penalties can include fines, imprisonment, and the suspension of your driver's license. If you've been injured in a hit-and-run accident, an experienced attorney may be able to assist at no extra cost to you.
Is There Anything I Should Avoid After A Car Accident?
After suffering a personal injury because of a car accident, it's imperative to be mindful of your actions and take those actions that prioritize safety. Here are some things our personal injury lawyers suggest that you avoid doing:
Leaving the scene
Admitting fault or apologizing for the accident. Leave the determination of fault to the authorities and insurance companies.
Engaging in arguments or confrontations
Neglecting to call the police could harm your claim. Police can create an official record of the accident, gather evidence, and help facilitate the claims process.
Delaying medical attention can worsen injuries and make it more challenging to link them to the accident.
Not documenting the accident can be harmful to your personal injury claim and legal team. Photos and videos of the accident, contact information, and police reports can be very useful to your personal injury attorney and help corroborate your claim.
Neglecting to notify your insurance company could hurt your claim because most insurance policies require timely reporting of accidents.
What If I Was Partially At Fault For The Accident?
If you were partially at fault in a Maryland car accident, the state follows a "contributory negligence" rule. Maryland is one of the few states that still follows the contributory negligence rule. This means that if you are deemed even 1% at fault for the accident, you could be prevented from recovering damages from other parties, regardless of their level of fault.
Your personal injury lawyer needs to understand the application of contributory negligence can vary based on the circumstances of the case. A determination of fault can be made by insurance companies, attorneys, or the courts when a lawsuit is filed.
If you believe you were partially at fault for an accident, it is advisable to consult with a personal injury attorney to provide guidance based on your circumstances and help protect your rights. A personal injury lawyer can assist in assessing the potential impact of contributory negligence and explore potential legal options for pursuing compensation.
Who Pays For My Medical Bills, Lost Wages, And Other Losses?
If you have been injured in a motor vehicle collision in Maryland, you can collect from the at-fault driver's insurance company even if PIP pays your lost wages. You can also collect lost wages even if your insurer pays you for the missed time.
Maryland Personal Injury Protection insurance covers medical bills resulting from a Maryland auto accident injury. If your injuries require you to take time off work, your PIP insurance may be available to cover your lost wages.
If you've lost a loved one, a wrongful death attorney in Maryland can serve as the personal injury lawyer of you, or the estate of your loved one and help recover the damages for their loss.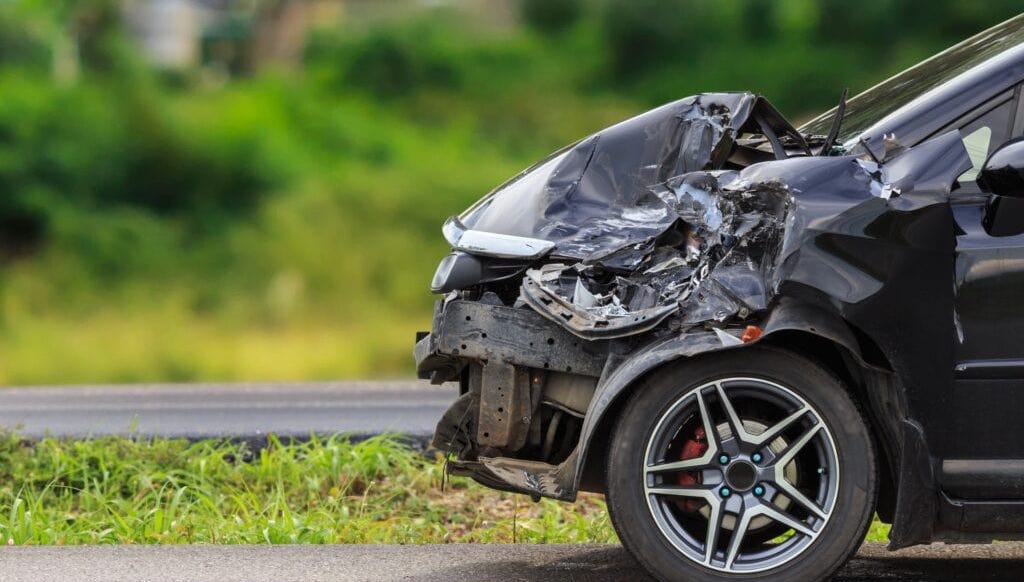 How is Liability Determined in an Accident with Multiple Drivers?
If you were in a multi-car accident in Baltimore or anywhere else in Maryland, your personal injury lawyer should be familiar with the "Contributory Negligence" law to determine who should be held responsible.
In the instance of a multi-car accident, if any of the injured parties are found to be responsible in any way for the accident, then they would not be awarded any damages from the other party's insurance company. So, to receive compensation in a multi-driver accident, you have to prove which driver or drivers were responsible for said multi-car accident.
How Long Do I File a Lawsuit After a Car Accident in Essex, MD?
The Maryland statute of limitations on car accidents is generally three years from the date of the accident. For fatal accidents, families have three years from the date of death to file a wrongful death claim. Accident lawyers can provide legal services to anyone that's been harmed.
Work with an experienced accident lawyer from our law office with a proven track record helping those who've been injured in a car accident. We prioritize the attorney-client relationship by giving your claim the undivided attention it deserves. Contact our law firm right away to speak with one of our accident lawyers in a free initial consultation about your claim and other personal injury cases we have covered.