If you've been injured in an accident, you're facing mounting medical bills and time off from work — maybe unpaid time off. It may seem like the best thing to do is take the quick settlement that the insurance company is offering and hope that the money holds out. Only, you don't really know how expensive these accident injuries may be in the long run, and if you sign a waiver of liability and take the money, you won't be able to go back and ask for more money.
The White Marsh personal injury attorneys at Parker, Pallett, Slezak & Russell, LLC will represent you on a contingency basis, which means that you don't have to pay out of pocket for our legal services. All consultations are free, and you can speak to one of our personal injury lawyers without obligation.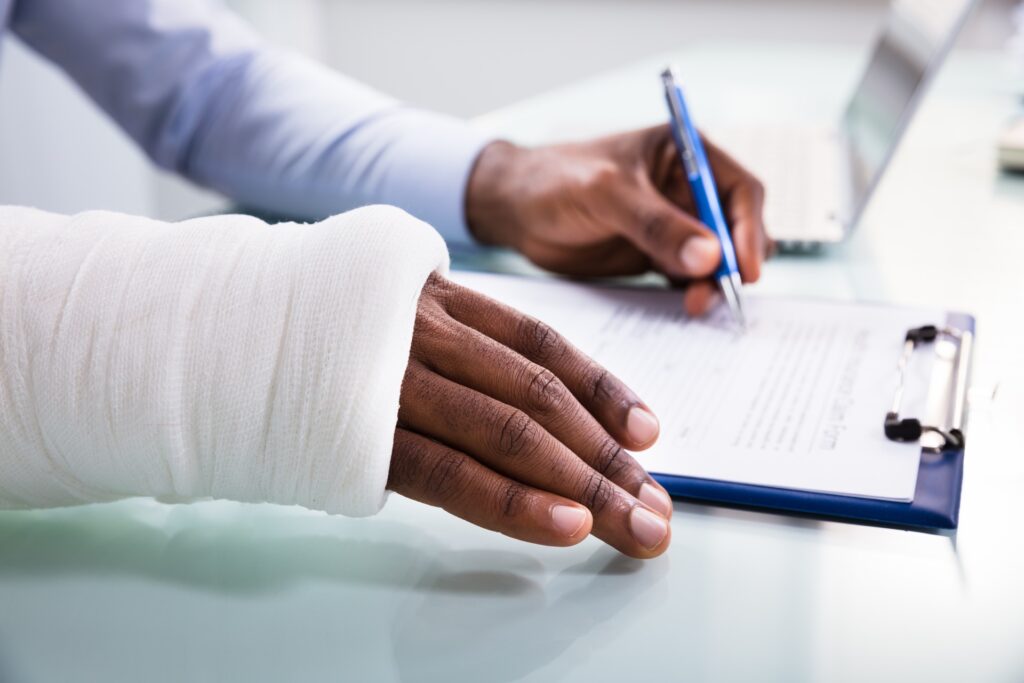 Practice Areas for Personal Injury Cases
There are many areas of personal injury law, and it's important that you hire a law firm with experience in your type of case. If you've been injured in an accident, call Parker, Pallett, Slezak & Russell, LLC to discuss the details of your injuries.
Car Accidents
Over the past five-year period, the average number of people injured in crashes in Maryland was 45,527. Additionally, 548 people die in crashes every year in motor vehicle accidents. Car vs. car accidents is the most common type of roadway collision. 
Truck Accidents
The maximum legal weight of a commercial truck on the roadway is 40 tons, which means that they weigh 15 to 20 times as much as a personal vehicle. Additionally, many commercial trucks carry hazardous cargo, which makes them a bigger threat to other motorists.
Motorcycle Accidents
Bikers are at a distinct disadvantage in motor vehicle crashes because they usually experience a secondary impact with the roadway or the vehicle. Motorcycle accidents almost always end up in injury for the rider.
Pedestrian and Bicycle Accidents
Pedestrians are at the mercy of drivers when it comes to sharing the roadway. When drivers fail to pay attention, the results can be disastrous for people on foot. Bicyclists are also extremely vulnerable and may face additional hazards as drivers drift into bike lanes or open their car doors in the cyclists' paths.
Premises Liability
The proprietor of any premise has a legal obligation to ensure the safety of those who enter their property. Slip and fall accidents are the most common types of premise liability cases, which is why these accidents are frequently referred to as "slip and falls."
Workers' Compensation
If you've been injured while at work or during the course of your work duties, you should be covered under your employer's workers' compensation policy, regardless of fault. Most employers in Maryland are required to carry this insurance.
Medical Malpractice
When you entrust your health to a doctor or medical facility, you have the right to expect that the advice in care you're receiving meets the standards of the medical industry. While no doctor can guarantee an outcome, they should advise their patients of the risks and possible outcomes. Furthermore, they should competently execute all healthcare plans.
Product Liability
The manufacturers of products are responsible for the safety of their products. If you've been injured because of a manufacturer's defect, design defect, or a failure to disclose a known danger, you are entitled to damages.
Dog Bites
Dog owners are required to keep their dogs under control by a leash, fence, or some other effective restraint system. If you are attacked by a dog, you can pursue damages through the owner's homeowner's insurance policy.
Wrongful Death
If you have a loved one who has been killed in an accident, you may be able to pursue damages for their medical bills, funeral expenses, past and future lost income, pain and suffering, loss of consortium, and more.
Four Elements of a Personal Injury Case
In order to have a viable case, personal injury lawyers must be able to prove the following four elements:

Duty of Care – The at-fault party must have some legal obligation to keep the plaintiff safe. For instance, all drivers have a duty of care to other vehicles and pedestrians occupying the road.
Breach of Duty – The defendant somehow failed to fulfill their duty of care. Texting while driving, for example, is a breach of duty of care.
Causation – The next thing that a personal injury lawyer must show is that the defendant's breach of duty was the cause of the accident.
Damages – In order to pursue a claim, your attorney has to be able to prove damages. These can include medical bills, lost wages, and property damage, but they can also include intangible costs, like physical pain, mental anguish, etc.
During your initial interview, one of our personal injury lawyers will examine your case and determine whether all four elements are present. If they are, we can represent you from day one.
Frequently Asked Questions About Personal Injury Cases
If you've been injured in an accident, you're bound to have questions. Call us to ask a White Marsh personal injury attorney specific questions about your case.
How long do I have to file a personal injury case in Maryland?
You have three years from the date of the accident to file a claim in Maryland. If the accident led to a death, you have three years from the date of death to file.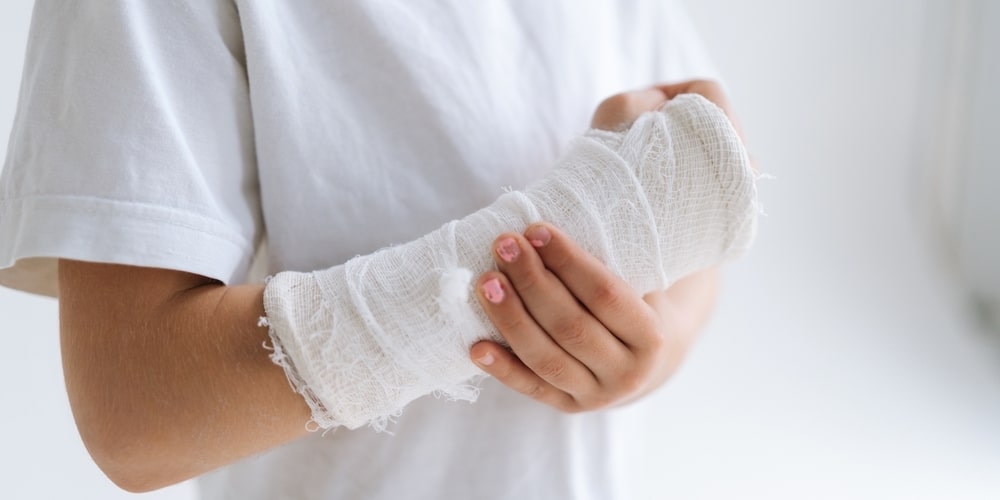 What are the damage caps for personal injury cases?
Maryland does not have damage caps on economic or punitive damages. There is a $920,000 damages cap for non-economic damages or pain and suffering in cases that don't involve wrongful death.
Personal Injury Lawyer in White Marsh
Don't allow an insurance adjuster to talk you into a minimal settlement for your injuries. A professional personal injury law firm can work on your financial settlement while you attend to your recovery. Contact the White Marsh personal injury law firm of Parker, Pallett, Slezak & Russell, LLC to discuss your case for free.