Types of Maryland Worker Compensation Lawsuits
After suffering a work-related injury, you should never have to worry about how you will continue to support your family without an income while you heal. Fortunately, there are multiple types of Maryland workers' compensation lawsuits that may be available to you based on the specific circumstances of your case.
When you need help exploring your legal options, do not hesitate to contact an experienced Maryland workers compensation attorney at Parker, Pallett, Slezak & Russell to discuss the individual details of your case further.
How We Help Injured Workers Get Fair Compensation
Our workers' compensation attorneys at Parker, Pallett, Slezak & Russell have a proven and strong track record of success. We've handled more than 10,000 cases collectively and earned more than $100 million for our clients.
When our firm was assembled, attorneys with a reputation for commitment to the community in their clients were a top priority. In fact, our team is equipped with a former prosecutor, a retired judge, three former insurance defense attorneys, and a former police officer.
Some of our most notable accolades and achievements include:
Rated by Super Lawyers in 2020, 2021, 2022, and 2023
Rated in the Top 10 Best Attorneys in 2021 by the American Institute of Personal Injury Attorneys
Selected for inclusion by Best Lawyers
AVVO Preeminent Rated
Rated Distinguished by Martindale Hubbel
Selected for inclusion in America's Top 100 High Stakes Litigators
Our team is compassionate and understands the struggle you must be going through. We are here to help you beat advantageous insurance adjusters, maximize your workers comp benefits, and provide zealous legal representation where you need it most.
Common Types of Maryland Workers Compensation Injury Claims
After suffering an on-the-job injury, there is no reason you should be forced to cover your expenses. This is particularly true if someone else is responsible for causing the injuries you sustained.
Fortunately, multiple legal options may be available to you, depending on how your injuries occurred. Generally, these options include filing a claim for workers' comp benefits or pursuing a third-party liability lawsuit. Here is more:
Workers Compensation Insurance Claims
One of the primary ways to recover compensation and get financial support after a work-related injury is by filing a claim for workers' compensation benefits. These are generally available to anyone who has suffered a work-related injury.
Your employer's workers' compensation protection coverage should extend to you. Under Maryland workers' compensation law, your employer is required to carry workers compensation insurance. This means the insurance company will be responsible for providing you with certain times and amounts of benefits, depending on the type of injury you sustained, the severity of your injuries, and your prognosis.
Types of Available Workers Compensation Benefits
When you are approved for workers comp benefits, you can expect to receive specific types of compensation and coverage of certain losses. Some of the top expenses the insurance company will cover include:
Disability benefits – Permanent partial disability benefits, temporary partial disability benefits, temporary total disability benefits, and permanent total disability benefits generally amount to approximately 2/3 of your average weekly income. You can expect to collect this until you reach maximum medical improvement, are capable of returning to work, or reach the maximum number of weeks allowed under Maryland's workers compensation laws.
Medical expenses – The insurance company will be obligated to cover all expenses related to your on-the-job injuries. This includes transportation expenses, co-pays, out-of-pocket costs, mental health counseling, physical or occupational therapy, prescriptions, medical devices and equipment, home accommodations, and more.
Vocational rehabilitation benefits – When your injuries will prevent you from being able to get back to work, you may need to learn a new skill set by going back to school or obtaining further job training. Any of the costs associated with this training so that you can re-enter the workforce should be taken care of by the insurance company.
Death benefits – Death benefits describe benefits provided to the surviving family members of an individual who suffered fatal work injuries. Generally, the decedent's surviving spouse and children will be entitled to the death benefit.The insurance company will also cover the costs of the decedent's medical expenses, funeral, and burial costs.
Third-Party Liability Lawsuits
Another way to recover benefits and compensation after a work injury is by filing a third-party liability lawsuit. This is a personal injury claim filed for a work-related injury. Here, our Maryland workers' compensation lawyers must show that someone else's negligent conduct contributed to or is responsible for causing your injuries. This is different from workers comp benefits which are generally paid out without regard to fault.
Grounds for Personal Injury Claims
For a third-party liability claim to be successful, your work injury lawyer must show the elements of negligence have been met. These elements include:
Duty of care
Breach of duty
Causation
Damages
Essentially, this means the defendant must have had a responsibility for your safety, breached this duty, and ultimately caused you severe injuries. These injuries must have had a substantial impact on your life or resulted in significant damages for a personal injury claim to apply.
Types of Recoverable Damages
When you file a claim for workers' compensation benefits, the amount of compensation you recover and the types of coverage that extend to you are limited to economic damages and permanent disability. But when you file a third-party liability claim, you have the right to seek all non-economic damages. Instead of being limited by the restriction of worker's compensation law, you can seek restitution for every loss you experience. This does not mean you can be awarded doubly, you may have to repay a lien to the worker's compensation insurance company for some portion of your recovery against a third party.
For example, if you are approved for workers comp benefits, and the insurance company covers your medical bills, you may have to reimburse it for such medical payments in your third-party liability claim. However, any damages the insurance company does not cover could be recouped in your personal injury claim. Your attorney can guide you in navigating the interplay between these two claims to maximize your overall recovery. Some examples of the economic and non-economic damages that could be recovered include:
Personal property damages
Physical pain and suffering
Emotional trauma and distress
Loss of enjoyment of life
Reduced earning capacity
Remaining lost wages
Diminished quality of life
Loss of consortium
Loss of household services
Qualifying for Workers Comp Benefits in Maryland
Maryland law has some of the strictest workers compensation requirements in the country. Any business with one or more employees is obligated to carry workers comp protection coverage. This coverage extends to employees no matter how many hours they work or how long they have been with the company. This includes:
Temporary employees
Seasonal employees
Part-time employees
Full-time employees
However, independent contractors are not generally protected by their client's workers comp protection coverage unless included as part of the contract. Independent contractors have the option of purchasing workers' comp protection coverage for themselves. The issue of whether someone is working as an independent contractor or employee is a factually complicated one that an attorney can help resolve. The name given does not resolve the issue, a list of factors including the scope of duties and control will help answer the questions. Only an experienced attorney can address this critical question for you.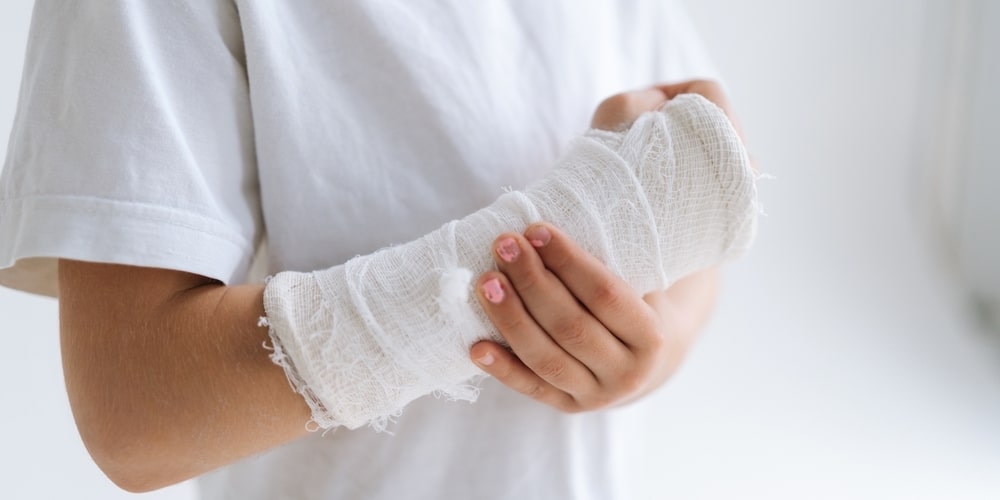 To be eligible for workers' compensation benefits, your injuries must have occurred within the scope of your employment. This does not necessarily mean they must be work-related.
For example, if you slipped and fell on some debris in a hallway at work, you may still have the right to workers' comp benefits. Similarly, if you were making a bank drop at the end of your shift and were subsequently involved in a car accident, you may have grounds for worker's comp. benefits.
Most Common Types of Work Injuries
There is no specific type of injury that warrants a workers' compensation case. As long as your injuries occurred at work or are otherwise work-related, you may have the right to workers' comp.
However, certain types of work injuries are more common than others. Some of these include:
Concussions or traumatic brain injuries
Penetrating brain injuries
Crushing injuries
Internal injuries and organ failure
Spinal cord injuries
Paralysis
Loss of limbs
Third-degree burns
Electric shock injuries
Broken and fractured bones
Repetitive stress injuries
Occupational disease
Carpal tunnel syndrome
Respiratory conditions
Mesothelioma
Certain types of cancers
Post-traumatic stress disorder (PTSD)
Anxiety and depression
Facial and dental injuries
Disfiguring injuries
Another accidental injury
These are just a few examples of the types of injuries or illnesses you might suffer at work. If you were diagnosed with another medical condition that we did not list above, do not worry. You may still have the right to compensation and benefits for your suffering.
Make sure you have your Maryland workers' compensation lawyer review the specific details of your case, the types of injuries you sustained, and the accident you were involved in to explore your legal options further.
When to File a Workers Compensation Claim in Maryland
You might be surprised to learn that work injuries can happen in nearly any type of work environment. Although specific industries are more dangerous and prone to on-the-job injuries than others, the potential for severe injury or death is there no matter where you work or your profession.
The construction industry, in particular, is known for devastating and fatal work injuries, according to the Occupational Safety and Health Administration (OSHA). Some of the most prevalent types of construction accidents to pursue workers comp benefits for include:
Electrocutions
Fires and explosions
Scaffold accidents
Falls from elevated heights
Crushing accidents
Machinery or equipment malfunctions
Forklift accidents
Bulldozer accidents
Crane accidents
Trench or ground collapses
Exposure to toxic substances or chemicals
However, manufacturing, oil field, factory, and maritime industries are also known for being particularly dangerous. Some of the other types of accidents that you could be subject to at work include:
Car accidents
Motorcycle accident
Pedestrian accidents
Commercial truck accidents
Bicycle accidents
Bus accidents
Taxi accidents
Rideshare accidents
Slip and fall accidents
Dog bites
Overexertion
Defective or malfunctioning products
These are only a few of the different incidents that have the potential to warrant workers' compensation benefits. The best way to be sure what legal options are most suited for your case is to discuss your incident and injuries with an experienced personal injury attorney at our firm.
Common Reasons for Maryland Workers Comp Claim Denials
It is not unusual for workers' compensation insurance companies to deny claims. In fact, it is something you should almost expect to happen after filing your claim. This is because insurance companies lose money paying out on claims.
You can expect the insurance company to go to great lengths to reduce their financial losses wherever possible. Some of the most common reasons for workers comp claim denials in Maryland include:
Having a pre-existing condition
Being under the influence of drugs or alcohol at the time of the accident
Claims not being filed in time
Failure to include necessary medical documentation
Making mistakes on a workers' compensation application
Self-inflicting injuries
The workers' compensation claim being distributed by your employer
Your injuries occurred outside the scope of your employment
You were in violation of your employer's code of conduct
There is insufficient medical evidence to support the severity of your injuries
These are just a few examples of reasons why the insurance company might deny your claim for workers comp benefits. Some are valid, while others are wrongful. Typically, by providing the insurance company with the necessary information and records they need, you can get your denied claim overturned.
What if My Employer's Insurance Company Denies My Workers Compensation Benefits?
If the insurance company is handling your claim in bad faith by delaying the processing of your workers' comp application, misrepresenting the policy terms, or otherwise, your workers' comp attorney will be prepared to take legal action against them.
Once retained, we will move forward with filing a formal claim with the Maryland Worker's Compensation Commission. Once the MWCC notifies your employer, if your employer disputes your claim, this will result in a hearing before the commission. This is similar to a trial where you can present evidence to support your case, and your employer has an opportunity to justify their challenge of your workers' comp application.
Maryland Workers Compensation FAQ
The workers' compensation claims process can be notoriously complex. We understand you may have many unanswered questions about how the claims process works or what to expect from your case.
For that reason, we have answered some of Maryland's most frequently asked workers' compensation questions below. If you have additional questions or concerns we did not address on this page, do not hesitate to contact our team to discuss your individual concerns further.
What is the highest workers comp settlement?
Every person's workers' compensation settlement is different. Generally, injured workers can expect to recover approximately 2/3 of their average weekly salary. However, there is also a cap on the maximum amount of compensation you can receive. As of 2022, this amount is set at $1,338.
What is the maximum medical improvement?
Maximum medical improvement (MMI) refers to the point at which you have recovered as much as expected. Your healthcare provider does not expect you to regain any additional functionality or heal any further. At this point, they can access your disability or impairment rating to determine how much you should receive in workers comp benefits and how long you can continue to collect benefits based on the severity of your injuries.
How long do I have to file a workers' compensation claim in Maryland?
Your formal workers' compensation claim must be filed within 60 days of the accident. If your report or workers comp claim is not filed within 60 days you may still have up to two years after the injury to file a claim but only if you can prove that your employer was not prejudiced by the delay in filing after the 60 days. If you fail to satisfy these deadlines, you may be barred from recovering the worker's comp. benefits you might have otherwise been entitled to.
Will I have to go to court?
It is difficult to say whether your workers' comp case will need to go to court without having reviewed the specific circumstances of your case. However, many worker's comp. denials are resolved without having a hearing before the MWCC.
Often, by speaking with insurance adjusters and ensuring they have the documentation and evidence they need, you can get denied claims reversed. However, you should always prepare for the possibility of going to a hearing so you can recover the compensation you deserve.
Should I accept a lump sum settlement?
It may not be in your best interests to accept a lump sum settlement offer. Generally, insurance companies will only make a lump sum settlement offer in an attempt to reduce their financial obligations. A lump sum settlement releases the employer and insurance company from making any further payments for medical expenses or time lost if your injuries require more treatment in the future. It also waives the ability to make a claim for a worsening of your condition. This means your claim may be worth substantially more than the lump sum amount the insurance company is offering.
You do not want to risk worsening injuries as time goes on and not have access to the benefits you need to cover your costs. Make sure you review any insurance settlement offers with an attorney before you accept it to protect yourself from being taken advantage of.
Hire a Workers Compensation Lawyer in Maryland Today
Figuring out which type of workers' compensation claim to pursue can be challenging when you are still healing from your on-the-job injuries. Get help maximizing the compensation you recover when you contact a dedicated Maryland workers' compensation attorney at Parker, Pallett, Slezak & Russell.
With years of experience and a strong track record of success, our firm can help you hold the insurance company accountable and obtain access to the compensation and benefits you are entitled to. Contact our office for a free, no-obligation consultation. You can reach us through our convenient contact form or by phone at (443) LAWYERS to start working on your case as soon as today.