There were 25,352 injury car accidents in Maryland in the year 2020, and almost every one of them involved an insurance claim. The Old Line State is a bad place to have an accident because of its tough insurance laws. If you or a loved one has been injured in an accident or lost a loved one to a collision, you will need a trained and highly skilled car accident lawyer in your corner.
A dedicated personal injury lawyer at Parker, Pallett, Slezak & Russell, LLC have many years of experience in personal injury law. We and our team of highly qualified paralegals and legal assistants will work diligently to get you the money you deserve. However, there are a few things you should know before you call us to schedule your free consultation.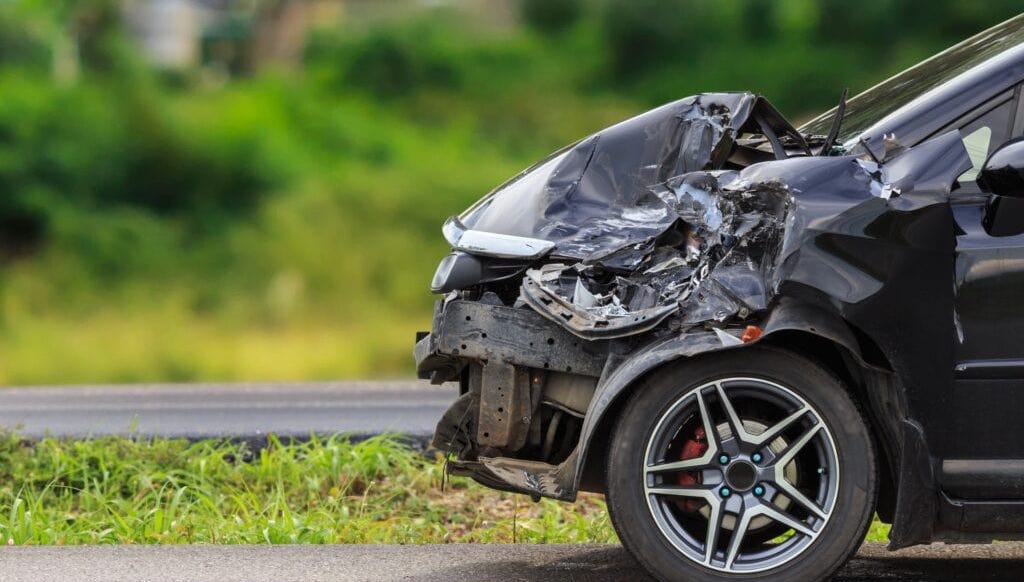 Car Accident Injuries Can Be Serious
When you are involved in a car accident, it can be challenging to overcome the severity of your injuries. Car accidents can lead to serious injuries that require compensation.
Clients may have difficulties taking their claims to court and getting compensated without help from an accident attorney because these damages can be so expensive. Seek out our lawyers to ensure you're following personal injury law guidelines to get compensated for any of the following serious injuries:
Traumatic brain injuries
Spinal cord injuries
Broken bones
Internal bleeding
Burn injuries
Facial injuries
Internal organ damage
Liability for a Rosedale Car Accident
When facing such serious injuries, many car accident victims struggle to get compensated fairly for the suffering they have experienced. Because of this, you may need a Rosedale, MD car accident lawyer when determining liability for your accident.
Our attorneys are prepared to help our clients identify the person responsible for the cost of their injuries. However, remember that the person who caused your injury is not always the liable party. For example, if a delivery driver struck you, the business that hired them may be the one responsible for your financial losses.
Below are some of the potentially liable parties you may face in court with the help of our car accident lawyers:
Distracted or drowsy drivers
Drunk drivers
Trucking companies
Other businesses that employ delivery drivers
Manufacturers of car parts
Government agencies
Mechanics
Unsure who is at fault for your injuries and suffering? Our team can help you investigate your claim, gather evidence, and get the answers you need following a serious car accident. Reach out for help taking action and getting compensation for your suffering.
Determining Fault for Multi-Car Accidents
Your car accident may not have been simply between you and another driver. Multiple vehicles may have been involved in the accident, meaning you may need an MD car accident attorney on your side as soon as possible. These accidents can be complicated, and a lawyer experienced in personal injury law may be exactly what you need.
Multi-car accidents can be especially complicated because it can be tough to determine who caused the accident. If you are unsure who caused the accident, it can be difficult to identify which insurance company to contact or who to sue. Our firm's Maryland personal injury lawyers are prepared to use our tools to gather evidence and help you identify the party liable for your suffering.
Who Is Liable for Single-Vehicle Crashes?
Just as car accidents can involve multiple parties, you may find yourself dealing with a personal injury case involving you in a single car accident. However, you may know that liability should not fall on you because you did not cause the accident. When this happens, you need a skilled legal team to help you get the compensation you deserve from the actual liable party.
Personal injury cases involving a single vehicle may be the fault of other parties that cause the conditions leading to your crash. For example, your Rosedale, MD car accident may have been caused by a loss of control after hitting a pothole.
In other cases, you may need to file a personal injury lawsuit against a car parts manufacturer. The manufacturer is responsible for ensuring all parts are as safe as possible to avoid a serious accident. A failure to ensure parts would not break suddenly can lead to a lawsuit.
Why You Must Have an Accident Attorney in Maryland
The United States has two basic types of insurance rules: fault and no-fault. If you live in a no-fault state, your liability insurance will cover accident-related bills no matter who caused the crash. In a fault state, the person who is responsible for the accident is also responsible for its related bills. Maryland is a fault state.
Not all fault states are the same. There are two fault rules in the country: comparative negligence and contributory negligence.
In a comparative negligence state, a person can recover insurance money even if they are partially responsible for an accident. In most comparative negligence states, a person can file an insurance claim against the other driver's insurance company as long as they are less than 50% or 51% responsible for an accident.
In a contributory fault state, a driver cannot recover any money for their injuries if they are even 1% responsible for the crash. As you can imagine, insurance companies love this rule. Maryland is a contributory fault state.
When you file an insurance claim, it will be assigned to an adjuster. They will review the evidence, and accept or deny the claim. If they accept the claim, they will offer you a settlement amount based on your medical bills.
It is very easy for an insurance company to deny a claim in Rosedale, Maryland unless you have a trained attorney fighting for you. We have attorneys on our team who have worked for insurance agencies in the past. They know what documentation insurance adjusters will not be able to deny. They know how to negotiate with adjusters and insurance company attorneys. If an insurance company refuses to pay up, and you have a valid case, we can represent you in court.
What You Should Do After an Accident
Whenever you are in an accident, you should always pull over to the side of the road and find out if anyone is hurt. Call the police and an ambulance and wait for them to arrive. Never admit guilt or fault at the scene. You must be respectful to the police but you do not have to answer all of their questions.
Take pictures if you can do so and get the names and numbers of any witnesses who saw the accident. Be sure to exchange insurance information with any other drivers involved in the collision.
If an ambulance arrives, let the paramedics treat you and go to the hospital with them if they recommend it. You should always see a doctor after you have an accident even if you feel fine. Some injuries take a while to manifest, so you must have a doctor take a full set of x-rays. Neck and back issues are common.
Save Your Bills
Save a copy of every medical bill you get that is related to your accident. Be sure to save bills for physical therapy and alternative treatment such as massages and flotation therapy. Save the receipts from any medication that you take whether it is prescription or non-prescription.
If you need help around the house due to your injuries, make copies of the bills from housekeeping. If you are unable to drive, the insurance company must see to the bills from any ride-sharing services you have had to use.
Document Lost Income
Chances are, you have missed time away from your job due to the injuries. If you are employed with a company, get your HR director to write you a letter stating the number of hours and the amount of money you have lost because of your medical appointments. If you are self-employed, save copies of your tax return from the previous year and write a letter stating the amount of income you have lost as a result of the accident.
Be Careful When You Talk to the Insurance Company
After you have collected your documentation, you will call your insurance company to report the accident to them. They will contact the other driver's insurance company on your behalf. They will initially ask you for some basic information about your crash and have you send in your documentation.
The insurance adjuster assigned to your case will contact and interview you. They will ask to record this interview but most attorneys will advise you not to let them record you. You are under no obligation to answer their questions. The evidence you present them with should speak for itself. It is a good idea to call a car accident lawyer, before speaking with an insurance company.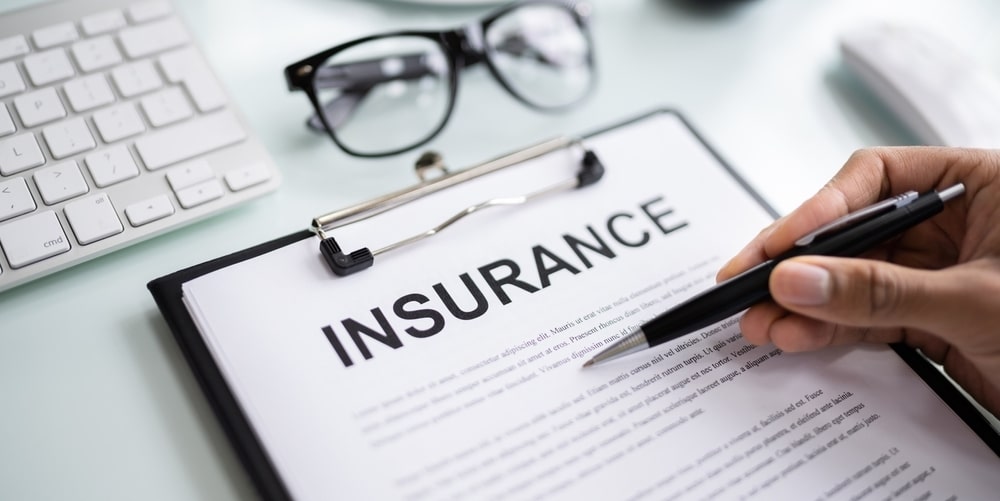 Compensation for Rosedale, MD Car Accidents
Car crashes are expensive to recover from, and without a legal team on your side for your personal injury case, it is easy to make a mistake and lose the compensation you were due. Worse, it is easy to miscalculate your damages in the first place, leading to a lack of funds for your recovery.
How do you know what your damages like medical bills and pain and suffering are worth? If you are struggling to get compensated, check out our explanation for the most common damages you may need to seek for your recovery. Your attorney in Rosedale, MD can help you get the compensation you need for recovery.
Economic Damages
When you are facing serious injuries following an MD car accident, your expenses may be piling up quickly. If you are injured, you may find yourself overwhelmed by the expenses it takes to Get the best possible outcome when you are injured.
To determine the settlement amount you are eligible for, reach out to a Rosedale, MD car accident attorney for help calculating the following economic damages you may have suffered:
Lost income
Property damage
Medical expenses
Physical therapy costs
Household accommodations
Economic damages may be the only damages offered through your insurance policy. However, taking the insurance information after a car accident and settling through the insurance company's claims process may not give you the best results for your case. Reach out for a free consultation about your case and the full damages you are due.
Non-Economic Damages
Our team is prepared to represent victims suffering economic and non-economic damages. Our accident lawyers understand that those involved in an accident also often suffer intangible losses that can impact their quality of life.
For example, many people in pedestrian accidents suffer from severe trauma from the emotional toll of being struck by a vehicle. When this happens, it can be difficult to place a dollar value on the suffering experienced. That is why our team is here to guide you to the compensation you were due.
Remember that our team represents victims from many practice areas under the personal injury umbrella. If you have suffered an injury and are unsure how to calculate your non-economic damages based on the severity and impact of those injuries, contact our team for guidance.
Punitive Damages
When another person in southern Maryland has injured you, you may have grounds for compensation that does more than compensate you for the losses you have suffered. Punitive damages instead punish the wrongdoer when they have acted with wanton disregard for the safety of others or have actively tried to harm another person. However, these damages are rare and more difficult to seek out. You may need your attorney to speak with a judge to pursue these damages if you believe you are eligible for them.

Can I File a Wrongful Death Claim for a Fatal Car Accident?
If you have lost a loved one to a car accident, you are entitled to compensation for funeral expenses, lost income, lost companionship, and more. You will have to file a wrongful death lawsuit to get this type of compensation. You must be a surviving family member of the decedent to bring such a suit. Our trained litigators will fight hard for justice for you and your family.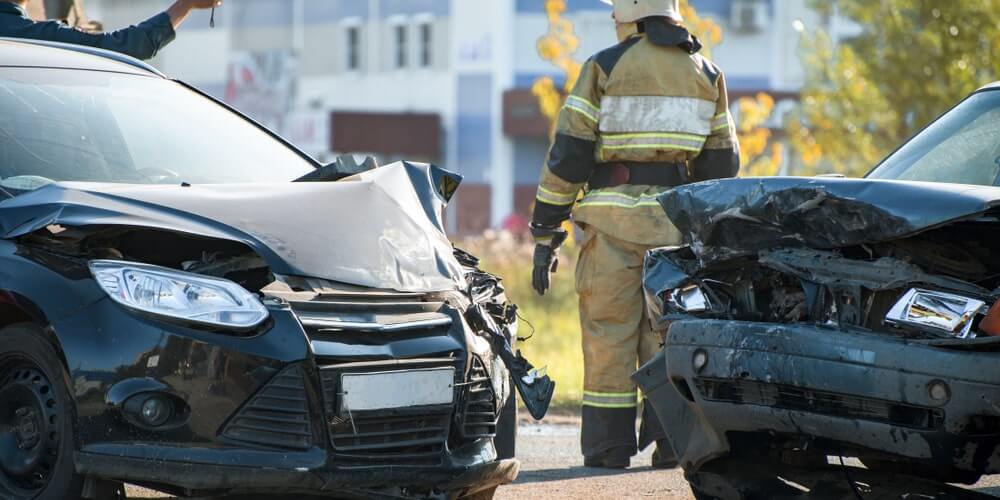 Seek Out Legal Guidance with Car Accident Lawyers in Rosedale, MD
Following an MD car accident, you need lawyers prepared to act in your best interests. Our Maryland offices offer a team of experienced attorneys with excellent peer reviews and client readings. Our team is prepared to help you following your accident, from negotiations with the insurance company to representation in the courtroom.
Parker, Pallett, Slezak & Russell, LLC has the knowledge and experience to get you the compensation you need to move on with your life. Call us today.